You have, we have, so let's combine. That's the equation of the Telegraph's slogan. Today, the Telegraph mainly offers services and spaces for the arts, business and labour, gastro and culture sectors. But how did it start and did the Telegraph embrace all these areas? What was the genesis of the whole project?
Owner Robert Runták acquired the former Telegraph factory building in late 2015. His initial intention was to build a prestigious art gallery in it. As it happens, all projects evolve, and the Telegraph has not escaped. The idea of a gallery operation was continually added to and chopped down by different functions: a hostel, a photo studio and craft workshop, a design shop... Until the design settled on its current form: a gallery, a coworking space, a café, a versatile hall that can be used as a meeting room and a cinema, a studio and artist-in-residence apartment, and finally a loft.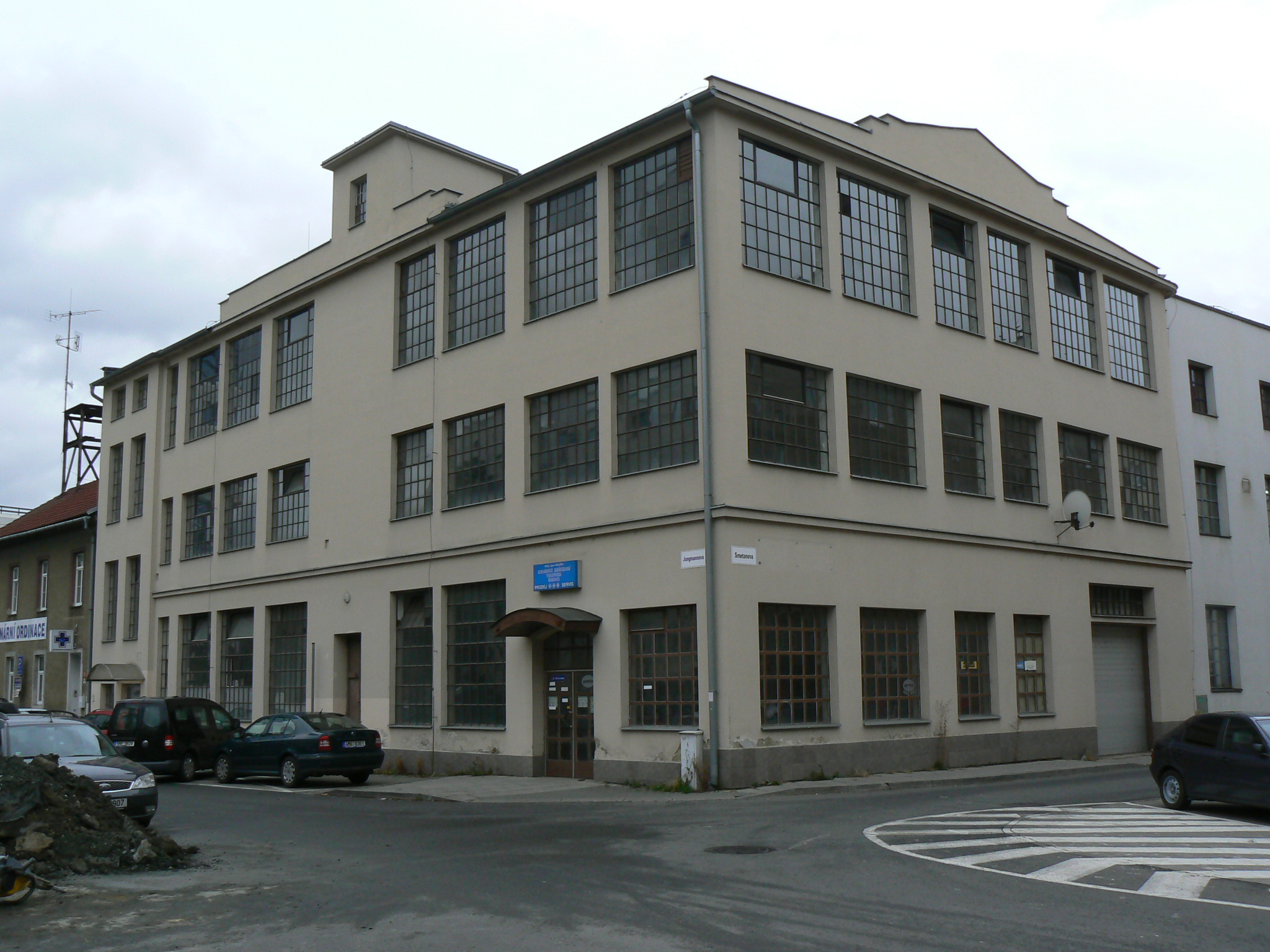 There is still a sense that art is at the heart of the whole project, and it permeates the entire building. The basic skeleton, however, does not deny its industrial origins. The Telegraph building is the torso of the vanished site of Robert von Lieben's telephone and telegraph factory. The building was given its present form in the interwar period by the Barley Studio, which has been preserved by its sensitive approach to reconstruction. Only an extension was added to the original skeleton, which houses the Loft.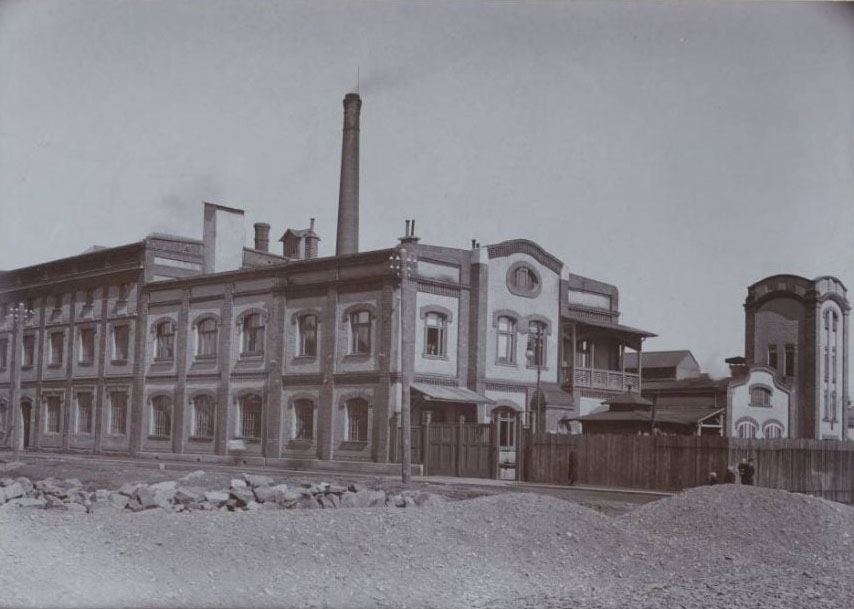 "We were given an assignment that couldn't fit in the original building. Therefore, logically, an extension was created. It's a lightweight box on a reinforced concrete frame. We wanted to think like a factory owner, when the existing space is not enough, he sets up an extension with the current material, i.e. lightweight panels."
Lukáš Blažek, Barley Studio.
Now the object enters a new epoch. From industry to art and urban life. It has a new coat on the outside and operates like a sandwich. Gallery - cowork - cafe with atrium - apartment and guest studio, loft extension with roof garden. A mix of functions. All in one building.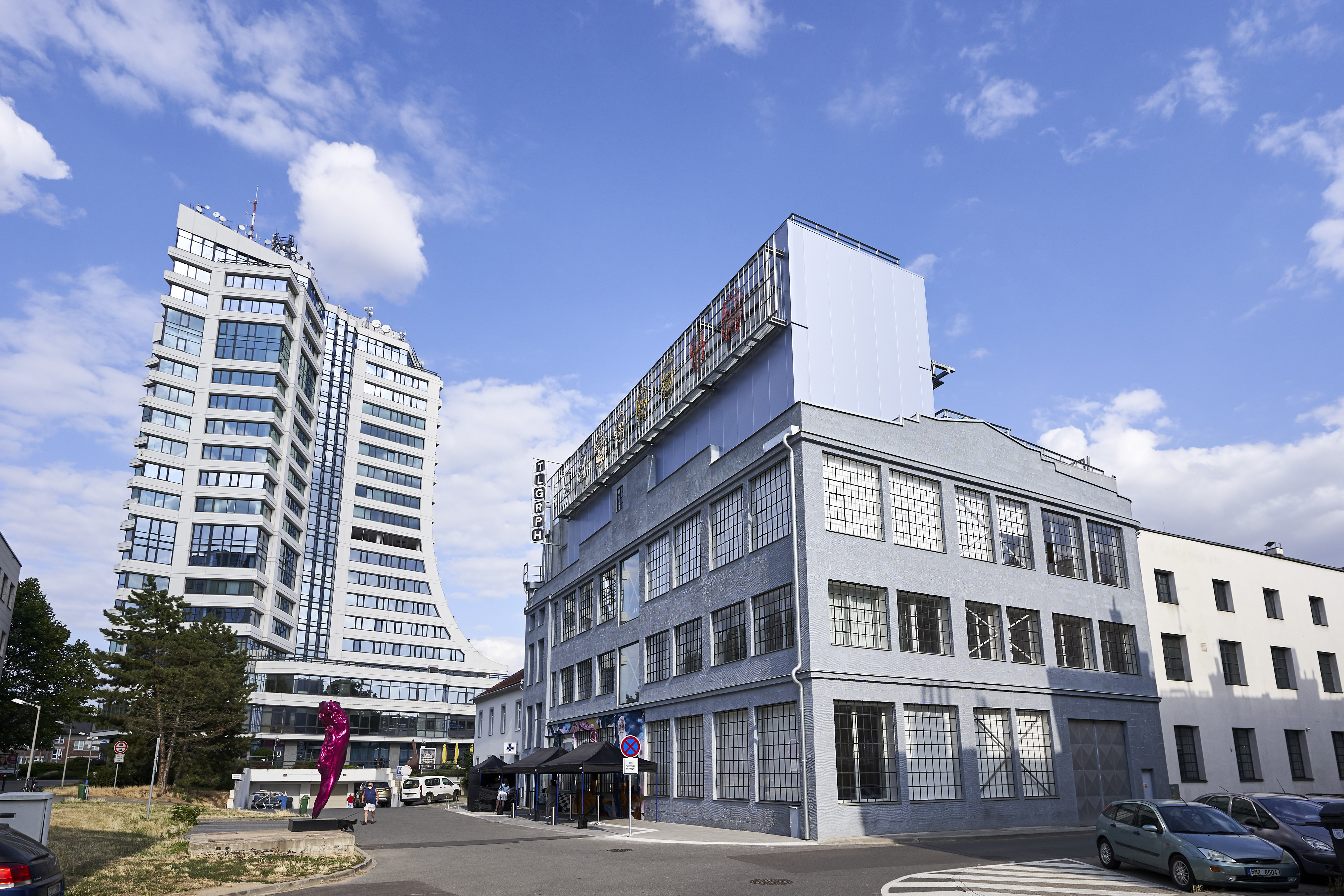 The Telegraph has had almost two years of life. Gradually, the house is filling up with art, films and theatre, live music, lectures... Gradually, the building on the outskirts of the city is lighting up and bringing life to its surroundings. This is thanks to the team of people who fill the Telegraph with different activities and the ever-growing community.
Bringing people together, after all, is the basic idea that the Telegraph is meant to fulfil. Although the last telegram was sent in the Czech Republic in 2010, the Telegraph wants to continue to fulfil the mission of this means of communication that was originally produced in its building: to spread information, send signals and connect people.