You have high standards. We have a high-end rooftop.
Let's connect.
Welcome to our state-of-the-art venue.
Our loft space, spread over 2 floors and 200 m², is the aesthetic culmination of the building.
High expectations? Our loft is guaranteed to exceed them.
The ingeniously designed space is full of surprising features and can be adapted to suit every need.
Enjoy absolute privacy and utmost comfort. Make yourself at home.
Two bedrooms with en-suite bathrooms, a professionally equipped kitchen and high-tech audio-visual equipment.
Looking to move your perspective up to a higher level? Just step out onto the roof garden. The sky's the limit!
The loft offers much more than high-end accommodation.
Organize a party for your friends or a business meeting your partners will never forget.
Getting your event to the top has never been easier.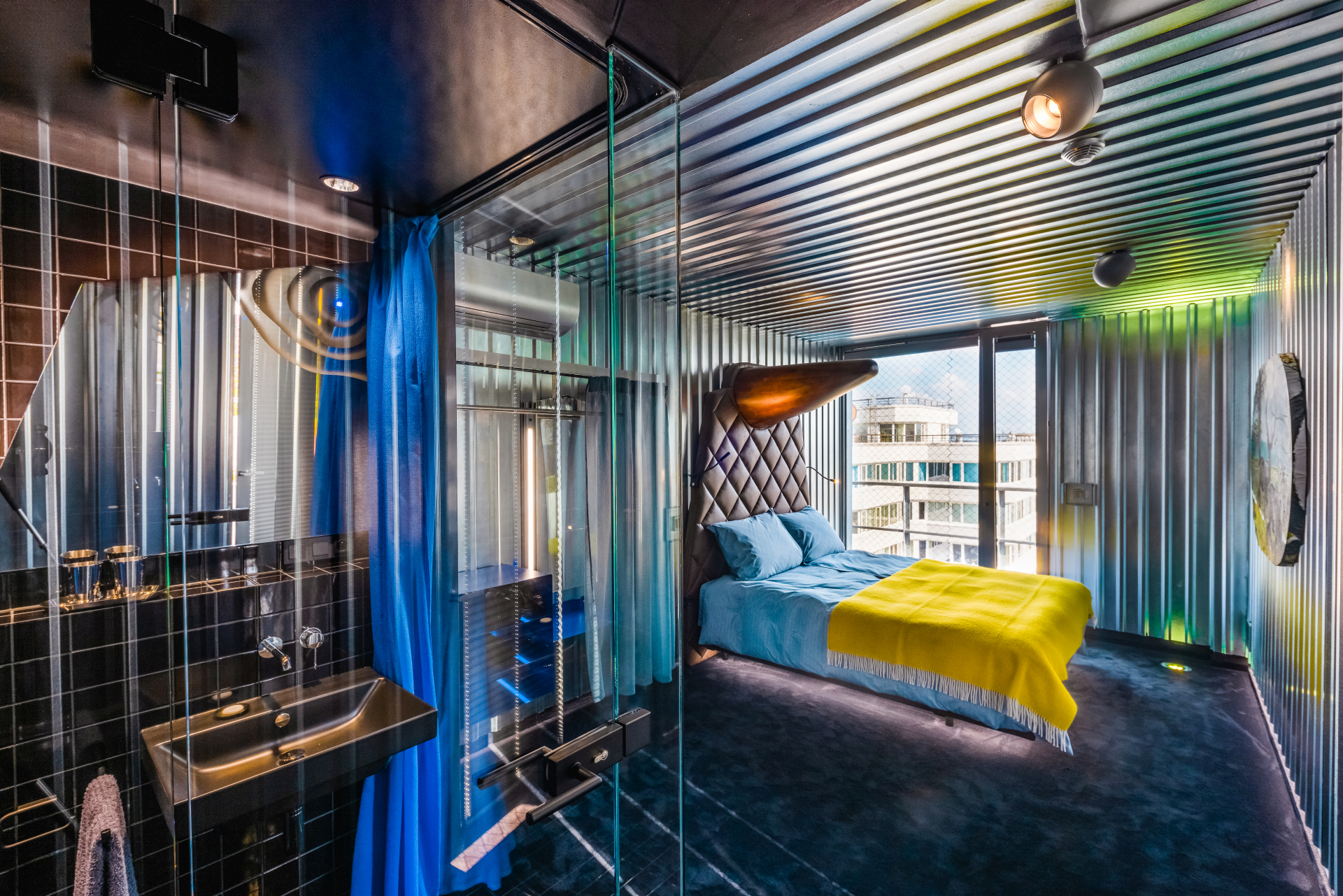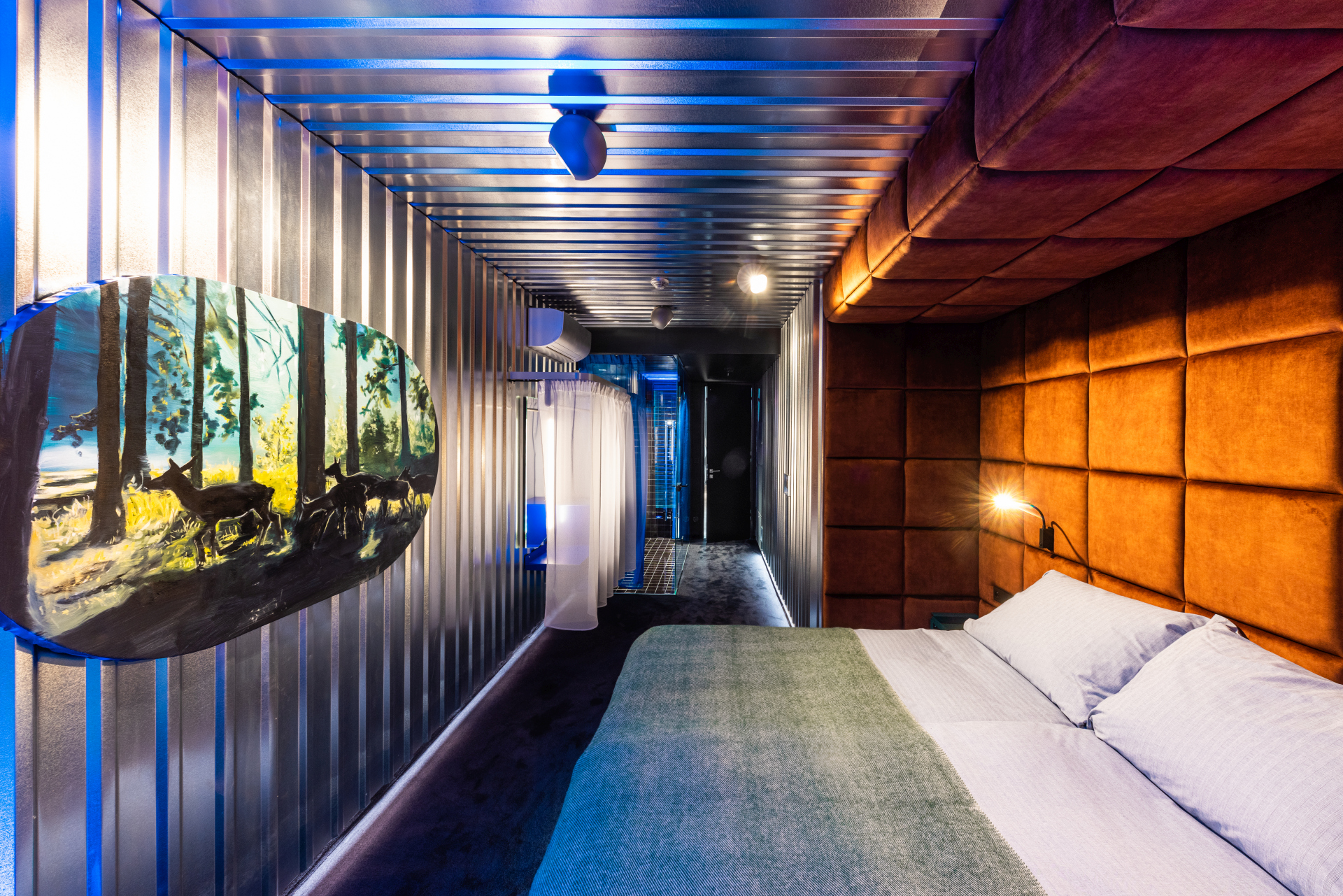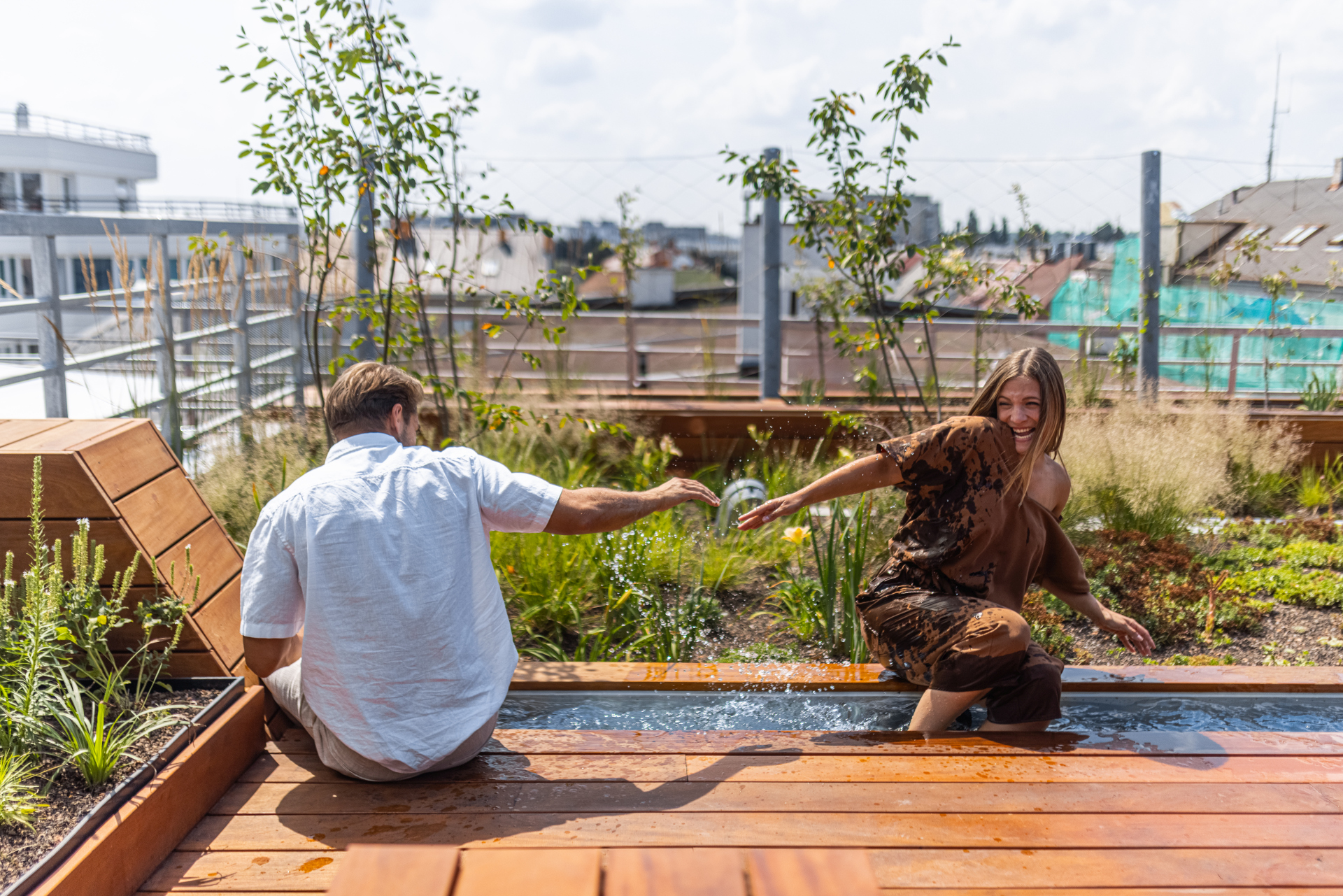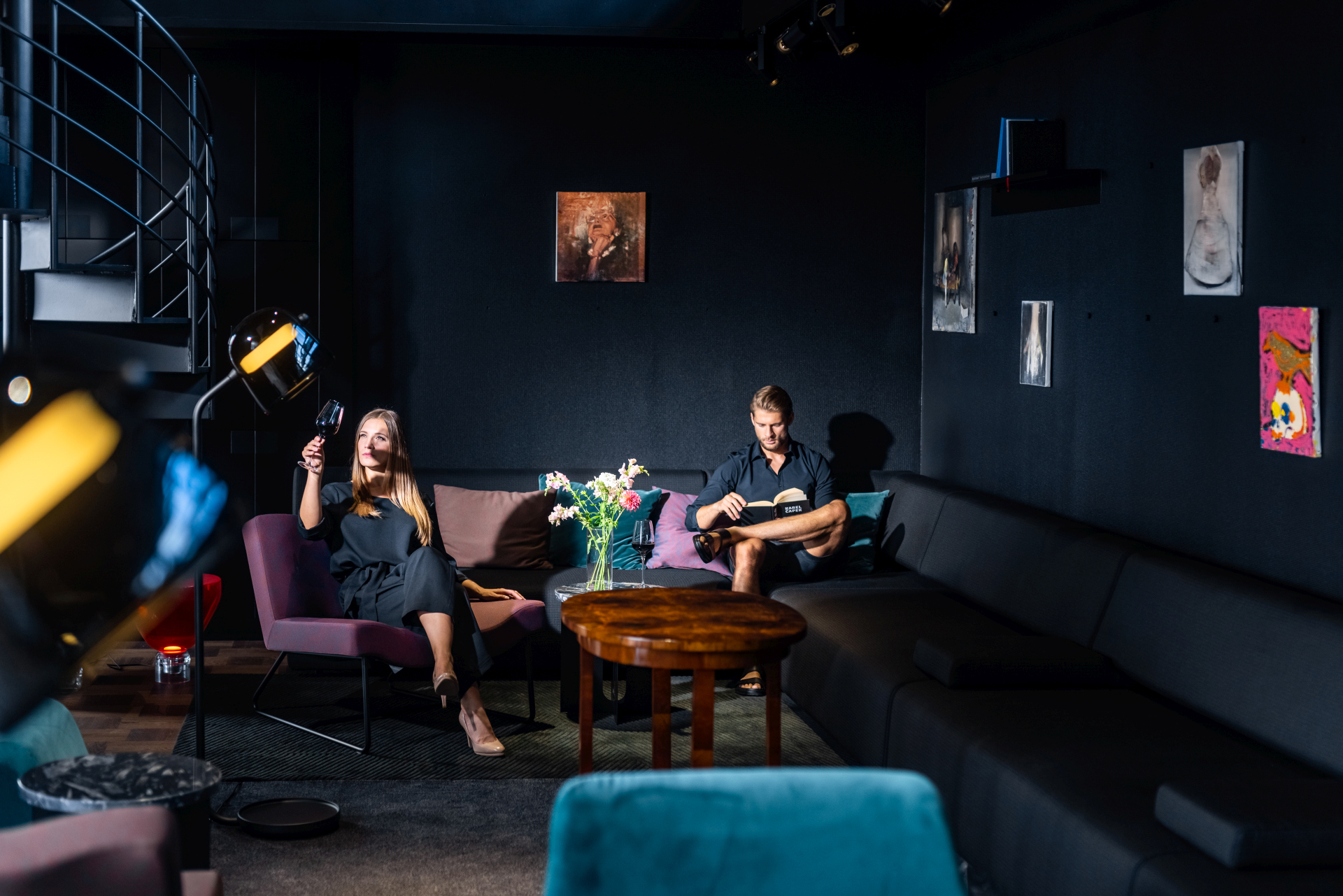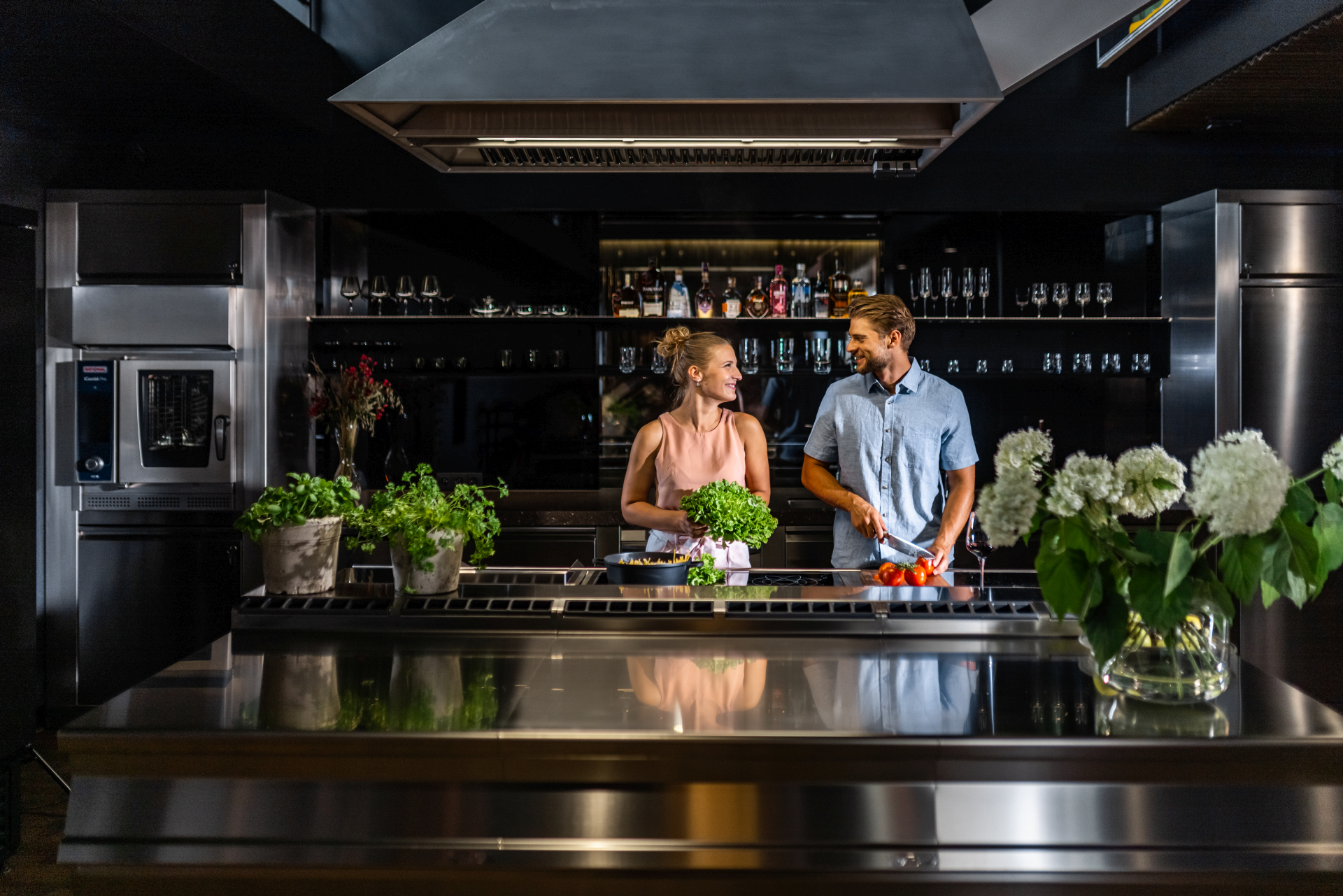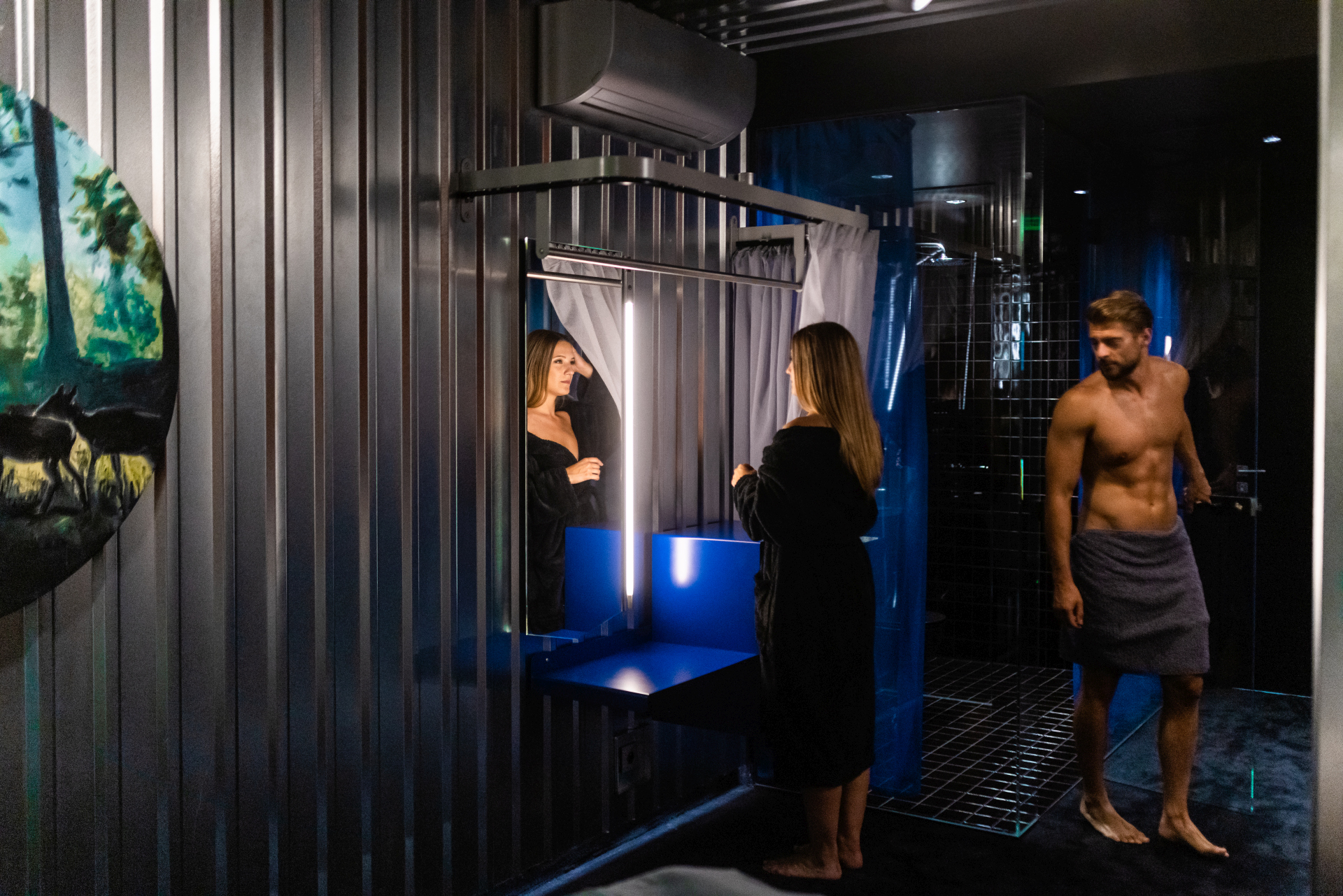 ACCOMODATION
Two bedrooms, two king-size beds, two bathrooms, up to four people. One unforgettable experience. Feel like watching a concert or a sports match? Just roll down the screen, relax on the ten-metre-long lounge suite and enjoy. Sunbathe on the terrace, have a barbeque, play games, or simply contemplate. You're not just visitors here, you're on the home team.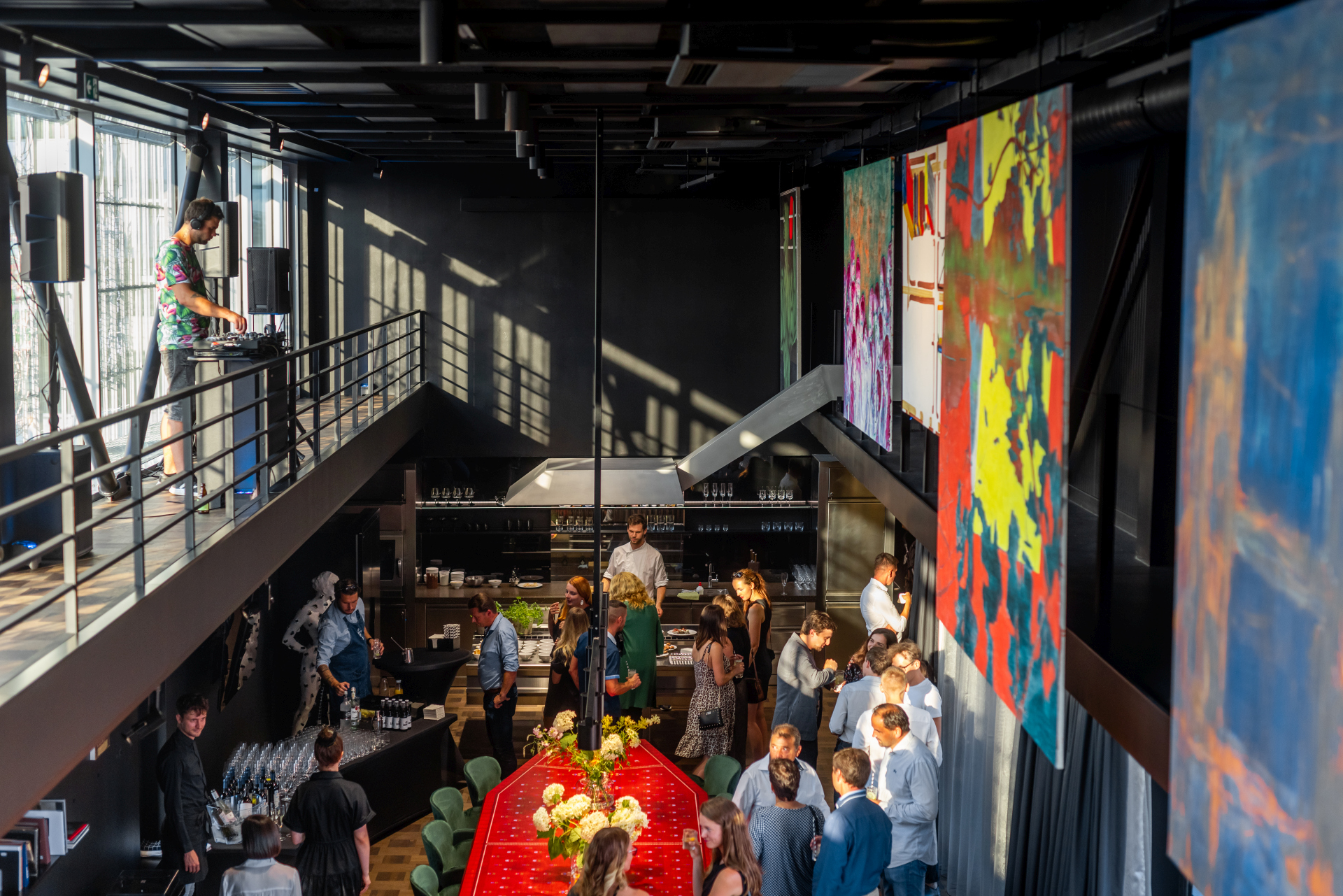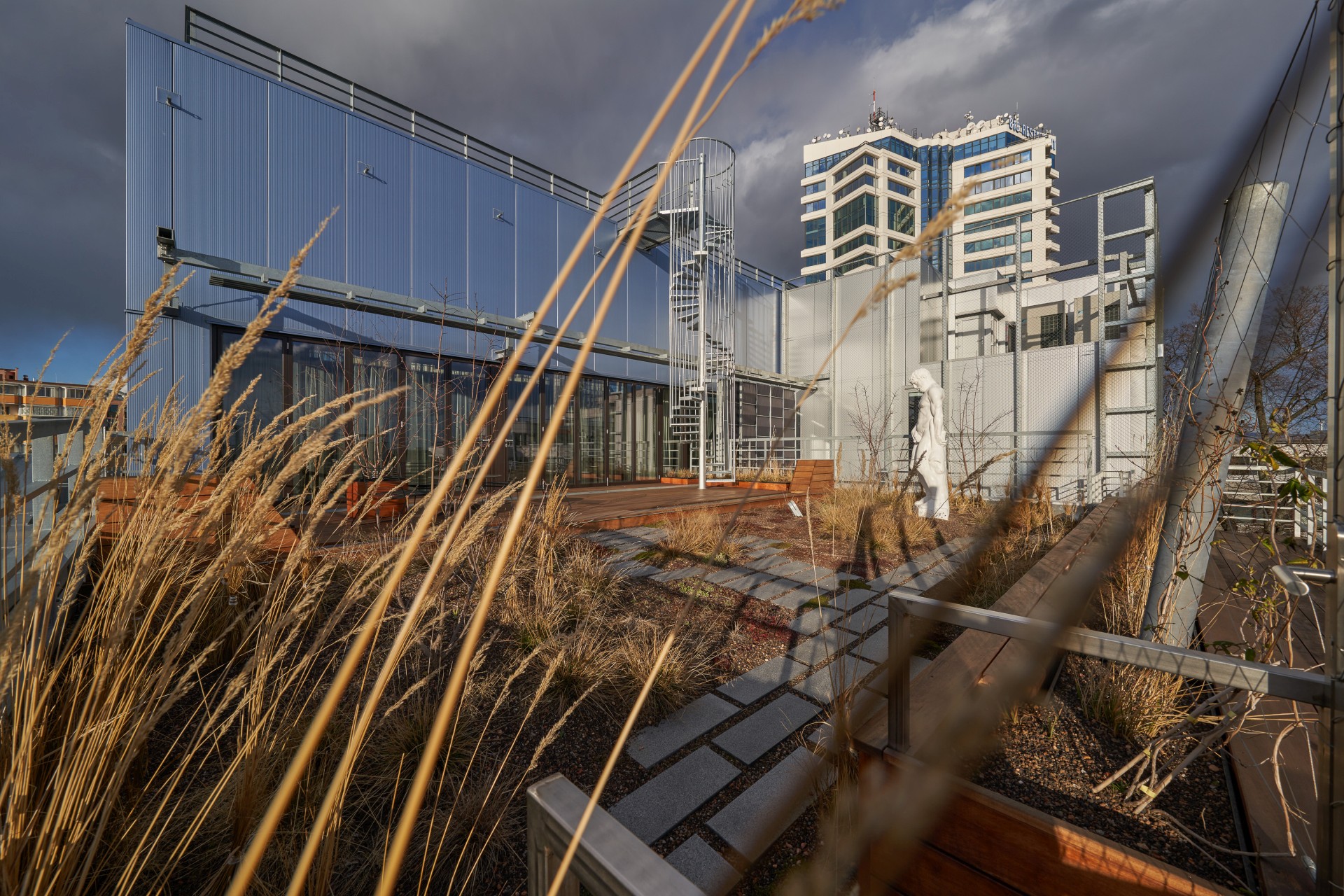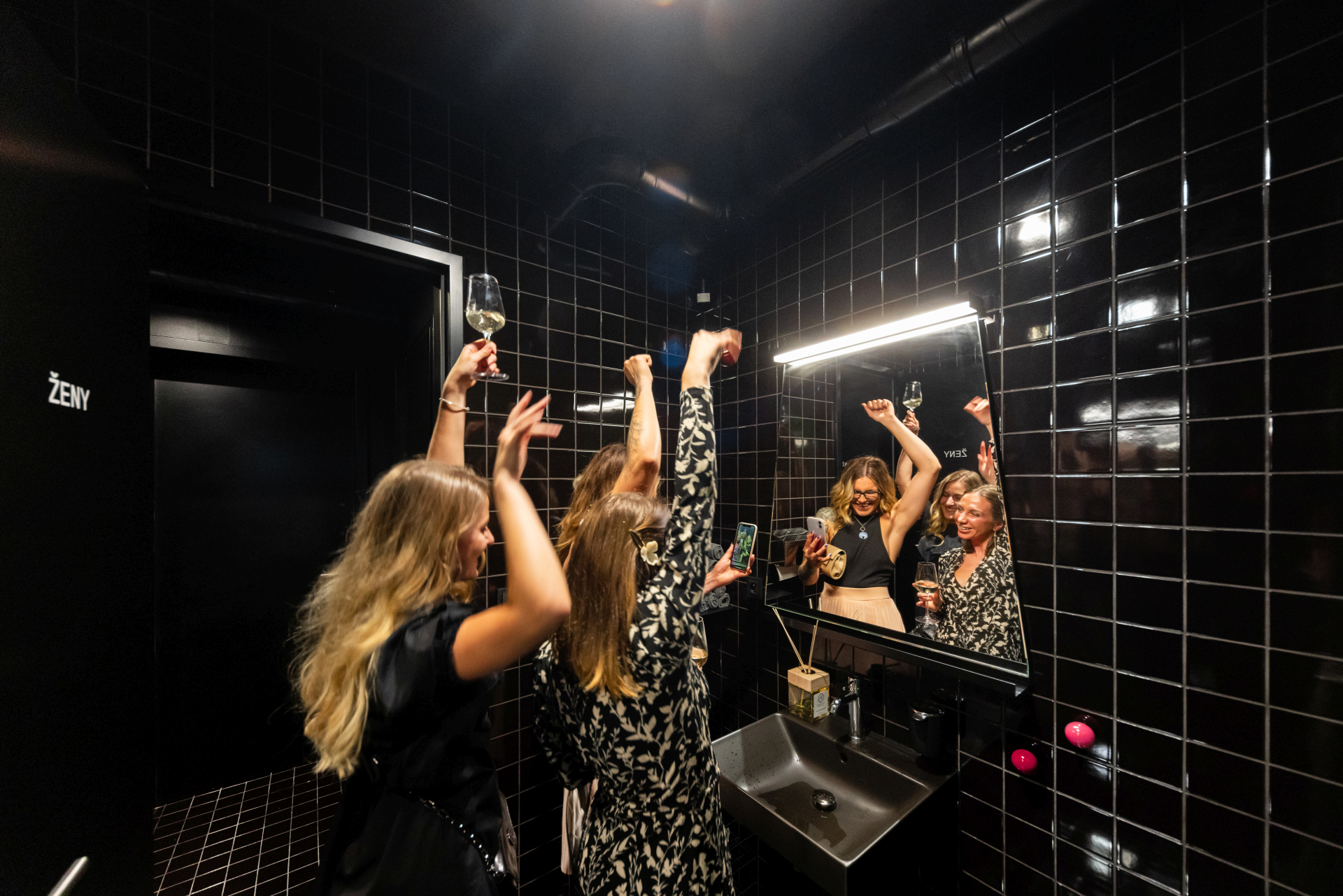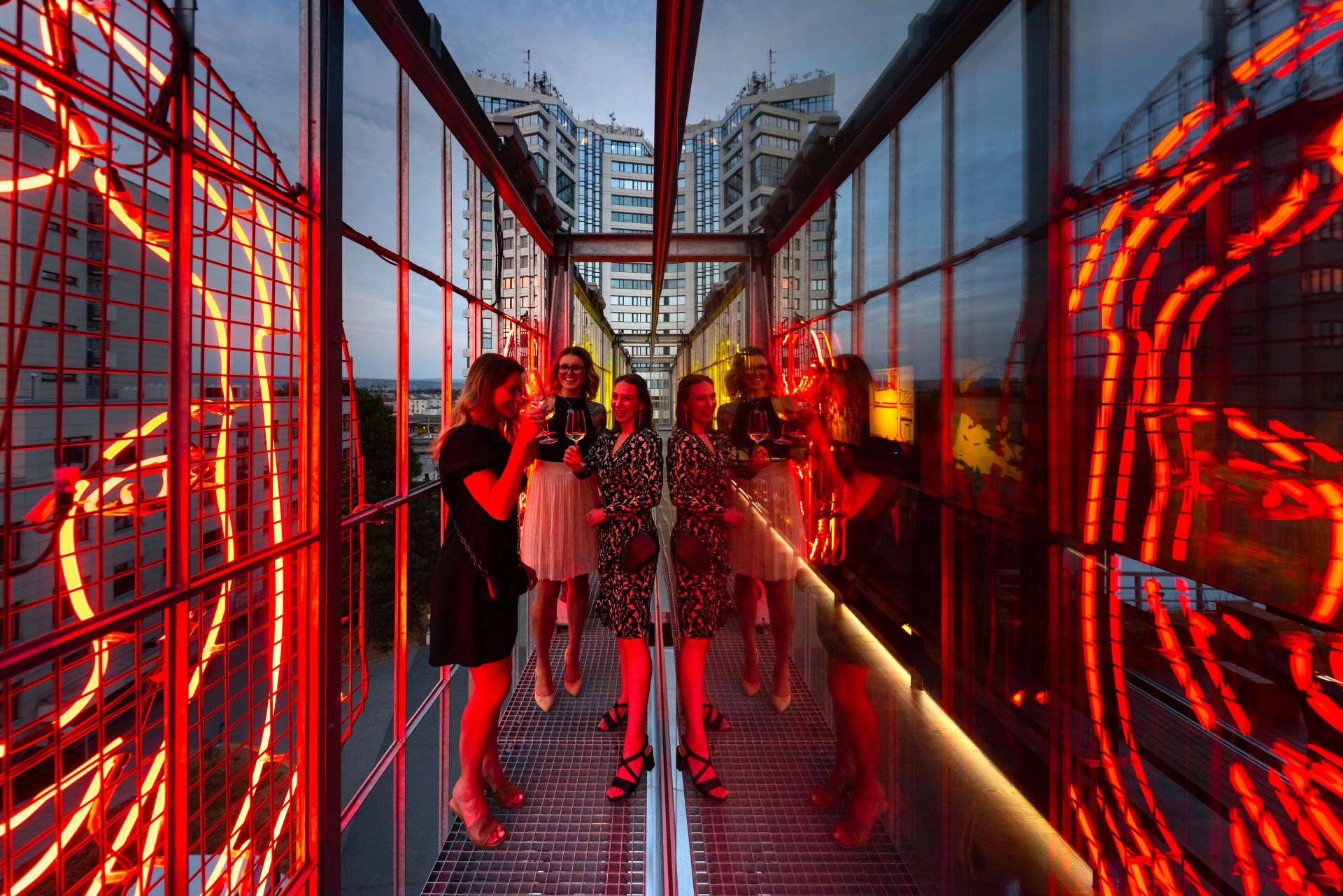 PARTY
Here at last is a space for limitless fun from dusk till dawn. From the rooftop walkway you'll have panoramic views of the sunset… and sunrise. In summer, up to 100 people can enjoy the open terraces. The only thing there's no room for is boredom.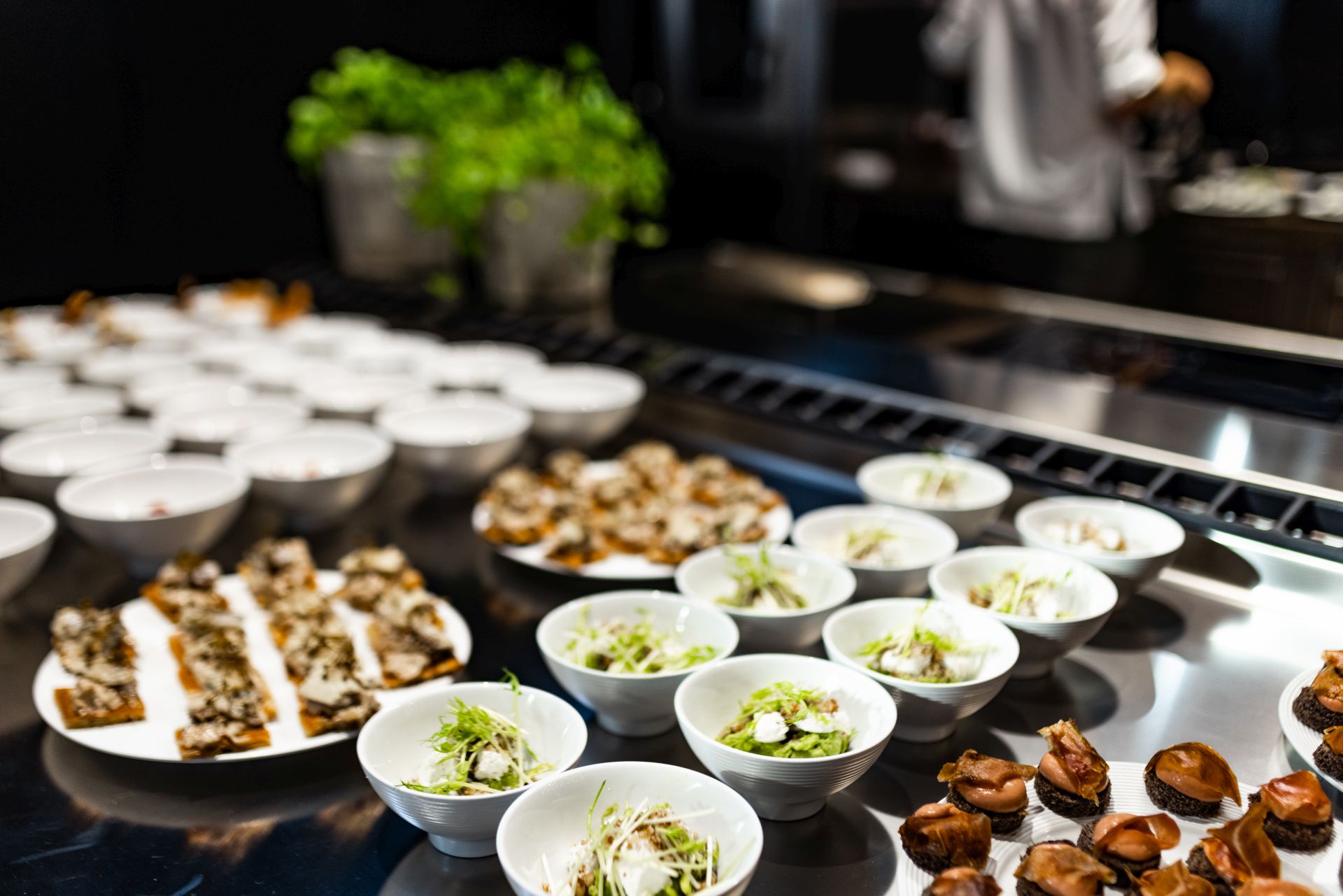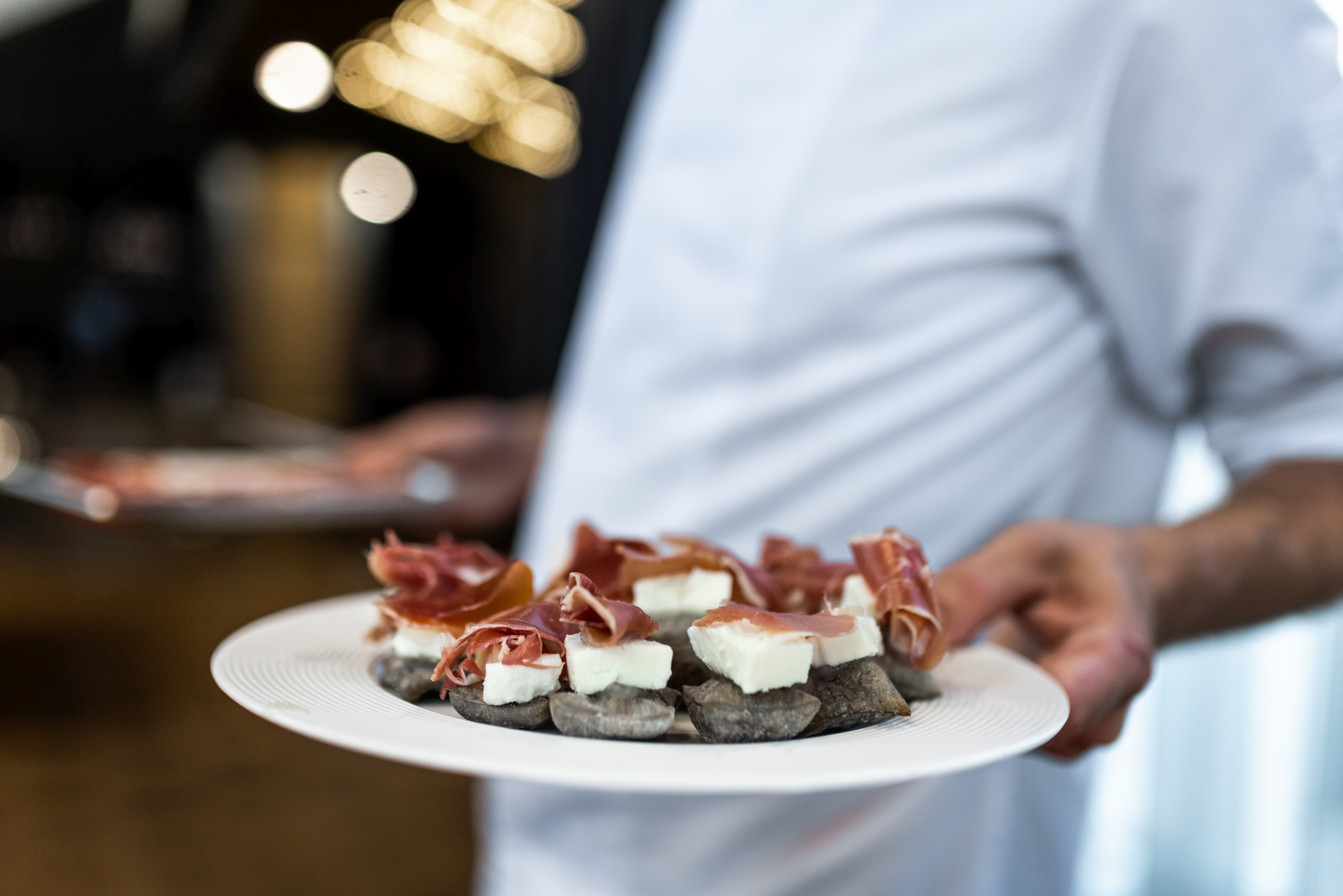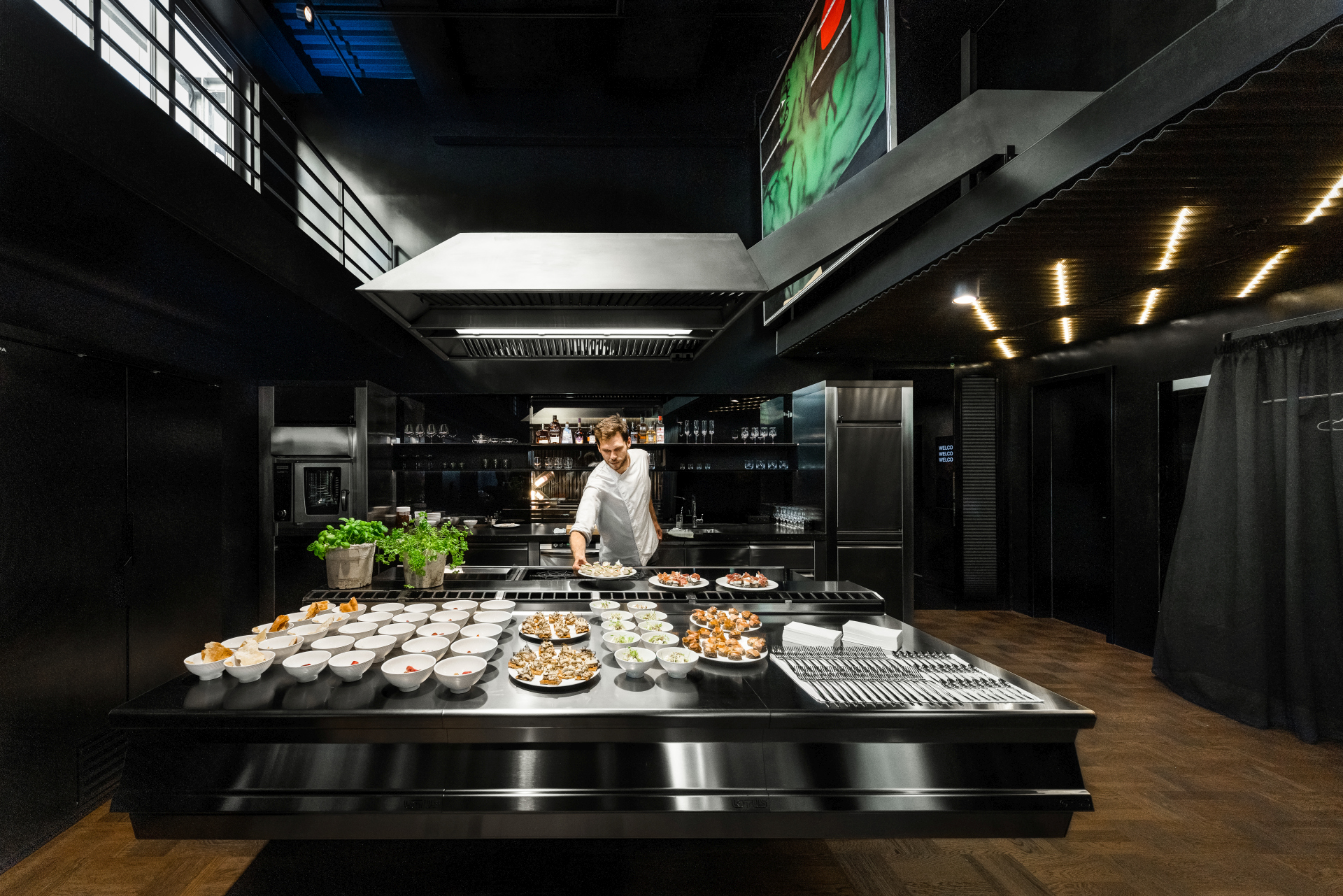 FOOD & GASTRO
Have an appetite for an event that satisfies all your senses? The loft has its own professionally equipped kitchen, complete with grill, combi steam oven, large-capacity fridge, and induction hobs. Twelve people can sit down for a meal around the beautiful table with its traditional Haná-style motifs.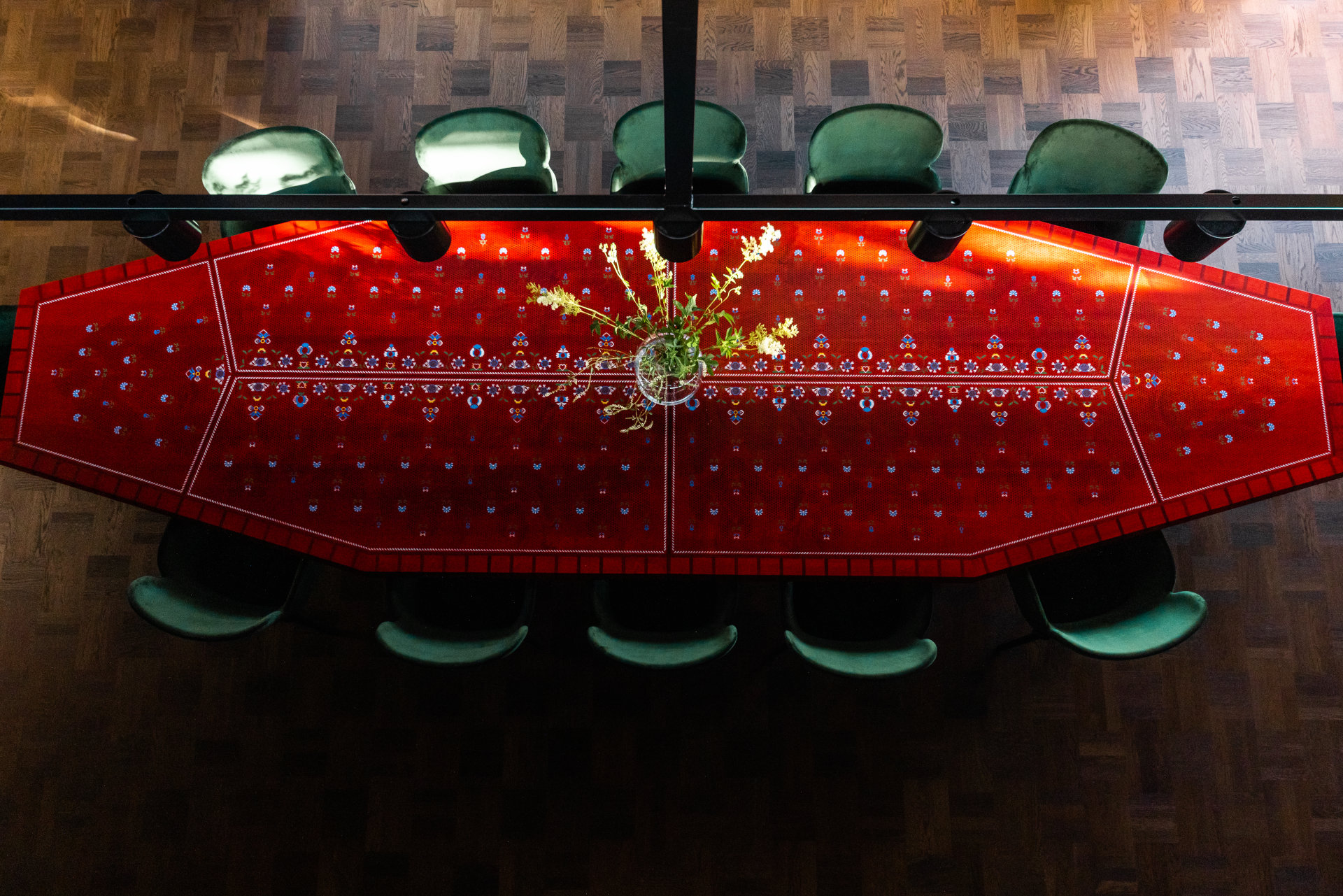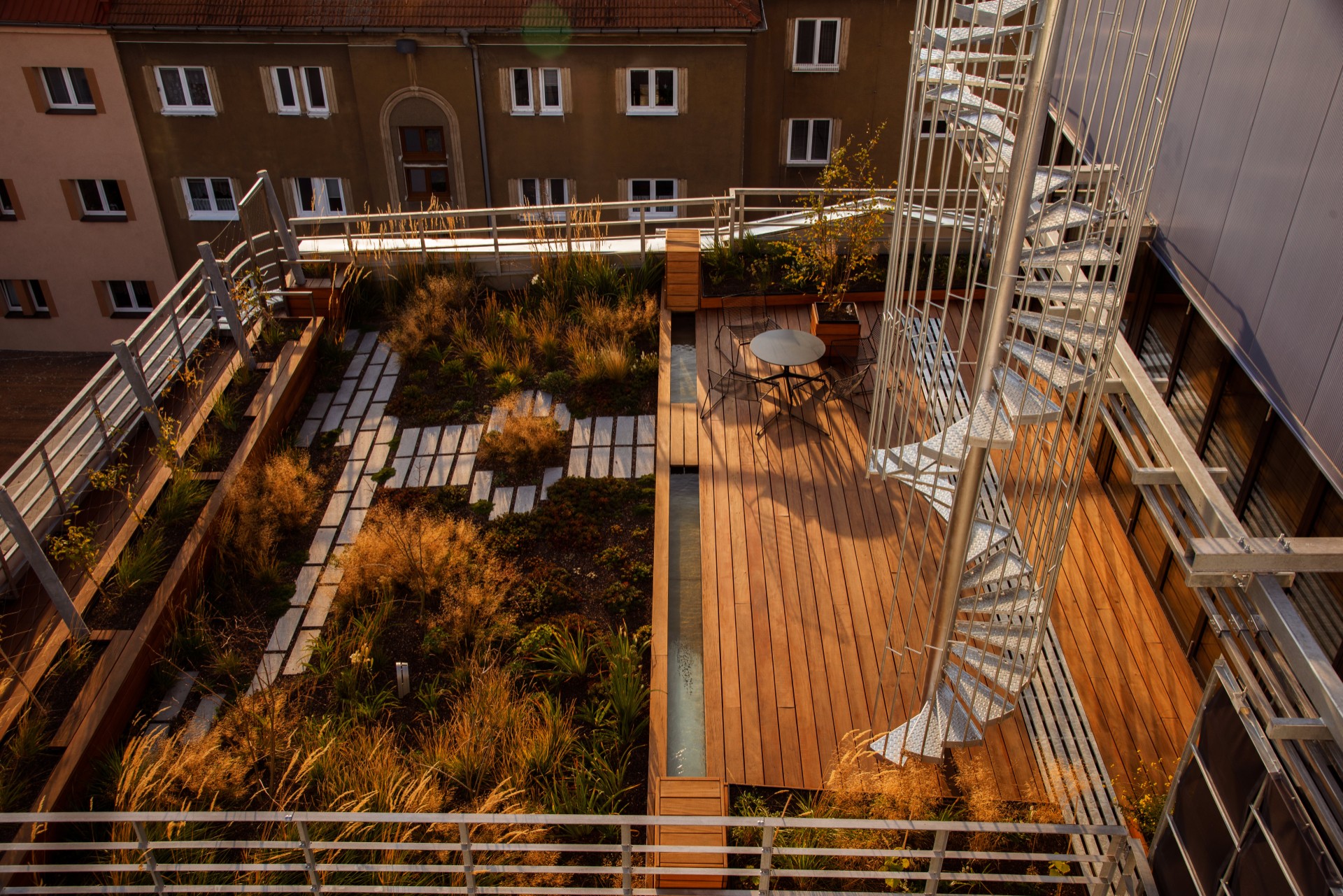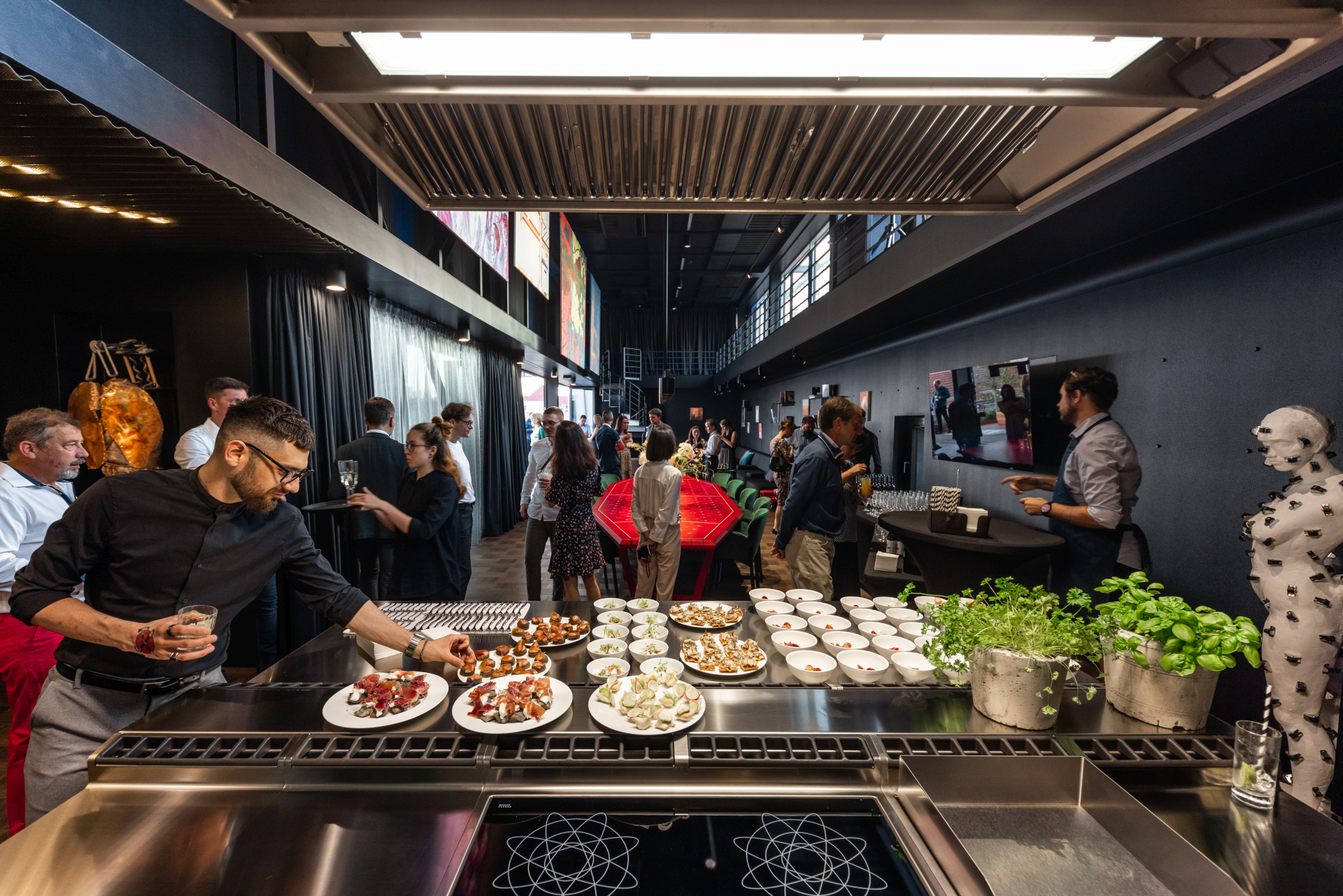 BUSINESS EVENTS
Your business partners have never experienced an atmosphere like the one Telegraph Loft can offer. Up on the roof terrace your business will bloom. Here you'll make all those must-do deals – we can sign off on that!
A space you won't forget…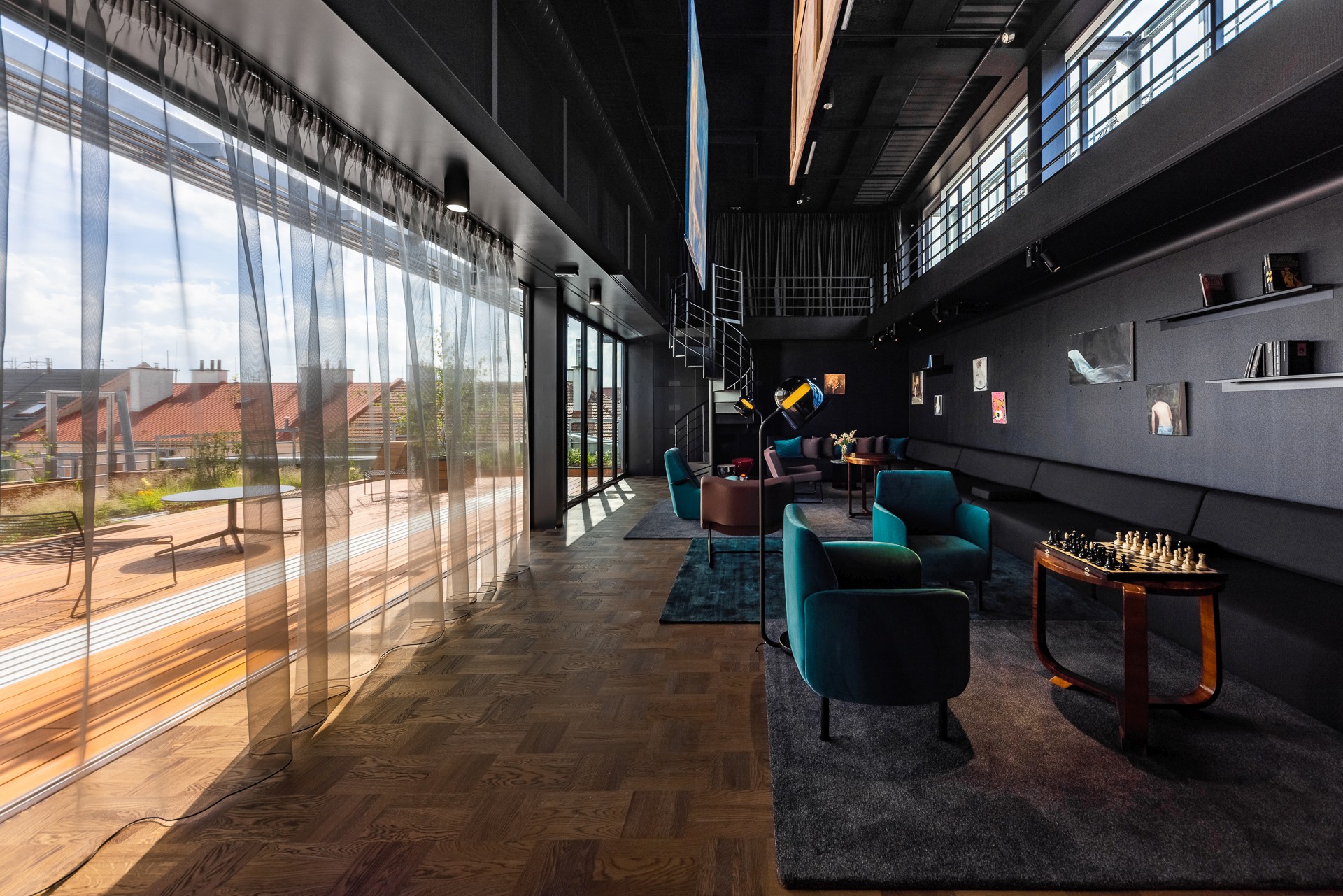 There's more to Telegraph than the Loft…
Jungmannova 3, Olomouc How to reach us? HERE.
Are you up for it?
Telegraph