You have a goal. We have a start.
Let's connect.
It's up to you
You don't come here when you have to work.
You come here when you want to work.
In Telegraph Coworking, you won't be fulfilling your duties, but rather your dreams.
DAY IN
Expecting a busy day?
Give us a ring and you're free. Free to come and sit down at your own desk.
basic office supplies
phone booth
grayscale/colour printing — CZK 1/2
Spend your working day in an inspiring environment, with office equipment, snacks and amenities at your disposal.
CZK 390/day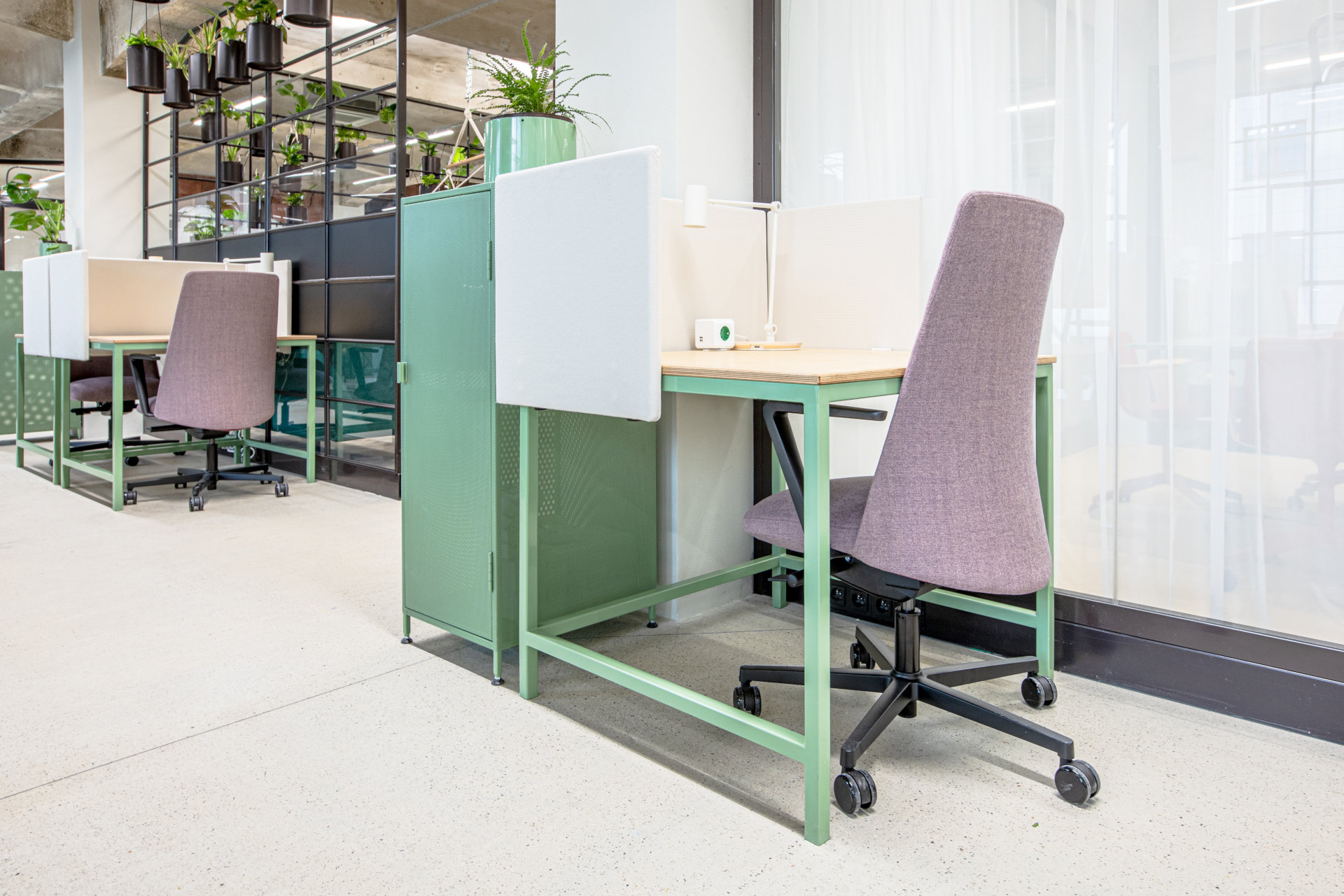 TOP TEN
Ten might be just the right number. To get you to the top of your game.
Get 10 days' access to the Coworking over a two-month period.
basic office supplies
phone booth
grayscale/colour printing — CZK 1/2
access Mon—Fri during opening hours
With TOP TEN, your performance will be off the charts!
CZK 3,000/10 days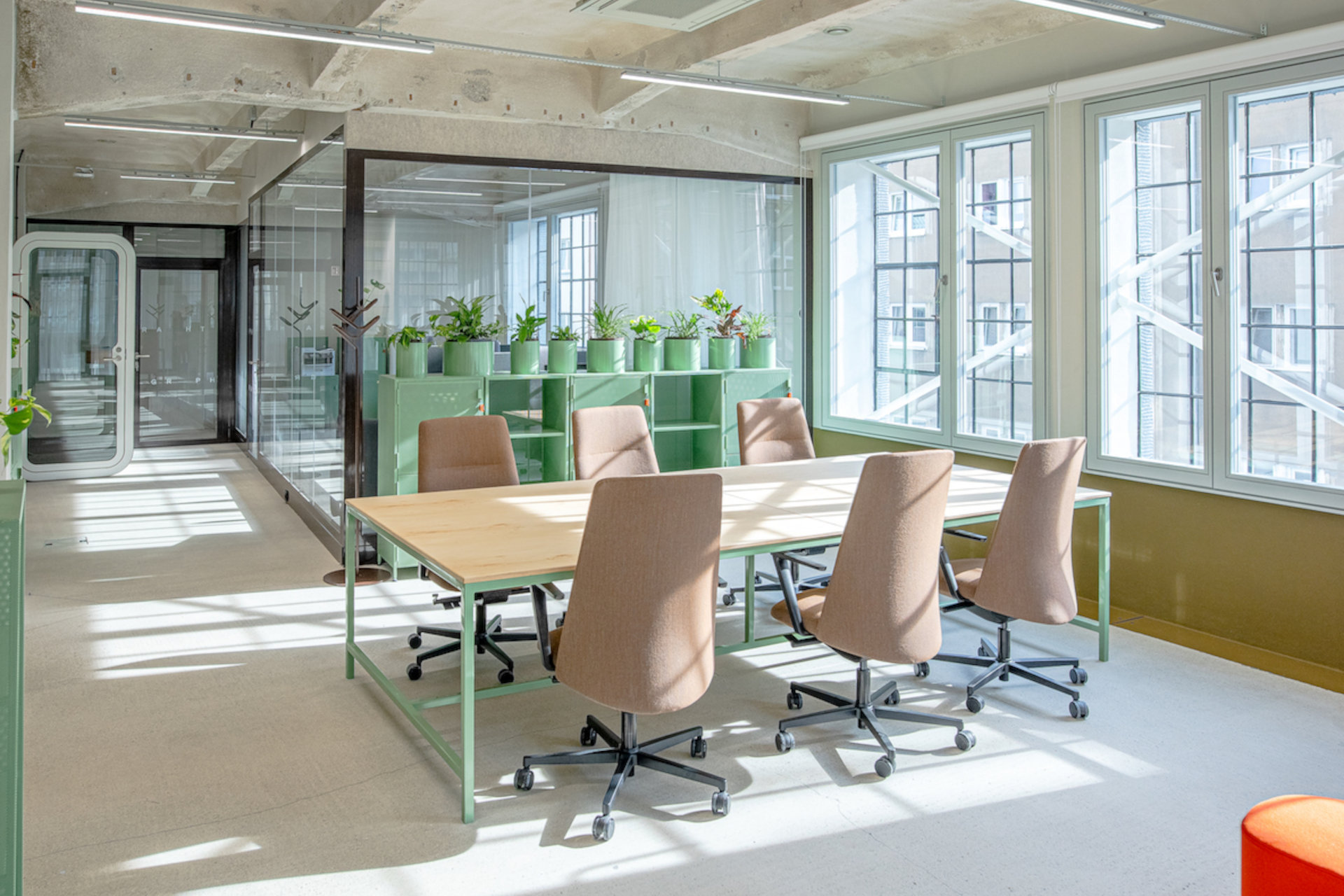 MONTH PASS
Not sure how long your project is going to take? The monthly pass is a safe bet. We have a total of 11 seats.
basic office supplies
phone booth
grayscale/colour printing — CZK 1/2
Telegraph Club membership
access Mon—Fri during opening hours
With a monthly pass, you can drop by at any time, without prior notice. There will always be a spot for you.
CZK 3,500/month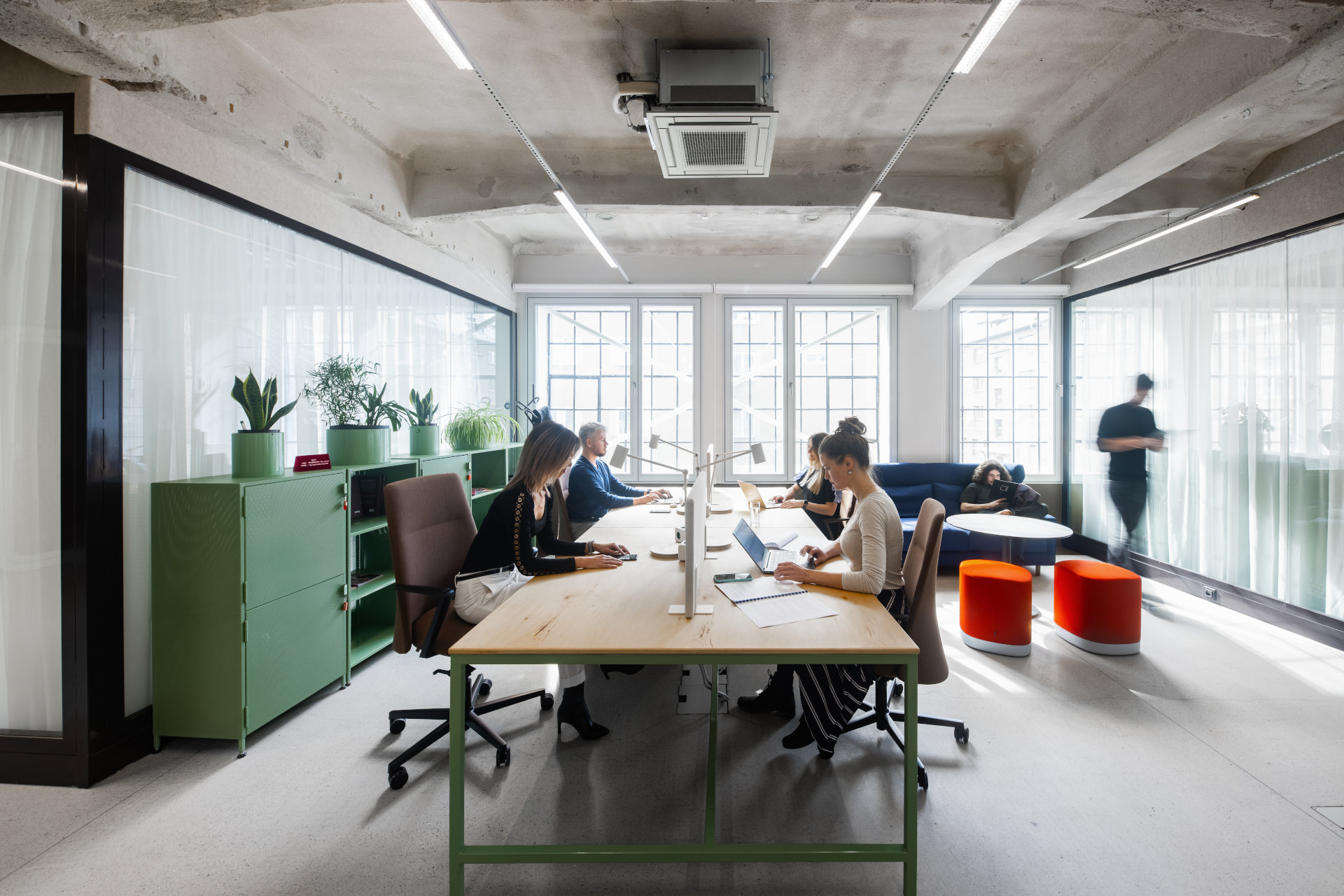 FIX DESK
The desk is yours as long as you like. And others can wait as long as they have to.
basic equipment
locker
post office box
Telegraph Club membership
24/7 access
extra-large desk
The desk is reserved just for you: you can keep things in your private locker, leave bits and pieces on the desk or put a cushion on your chair. We have a total of 17 seats.
CZK 4,700/month
CZK 51,000/year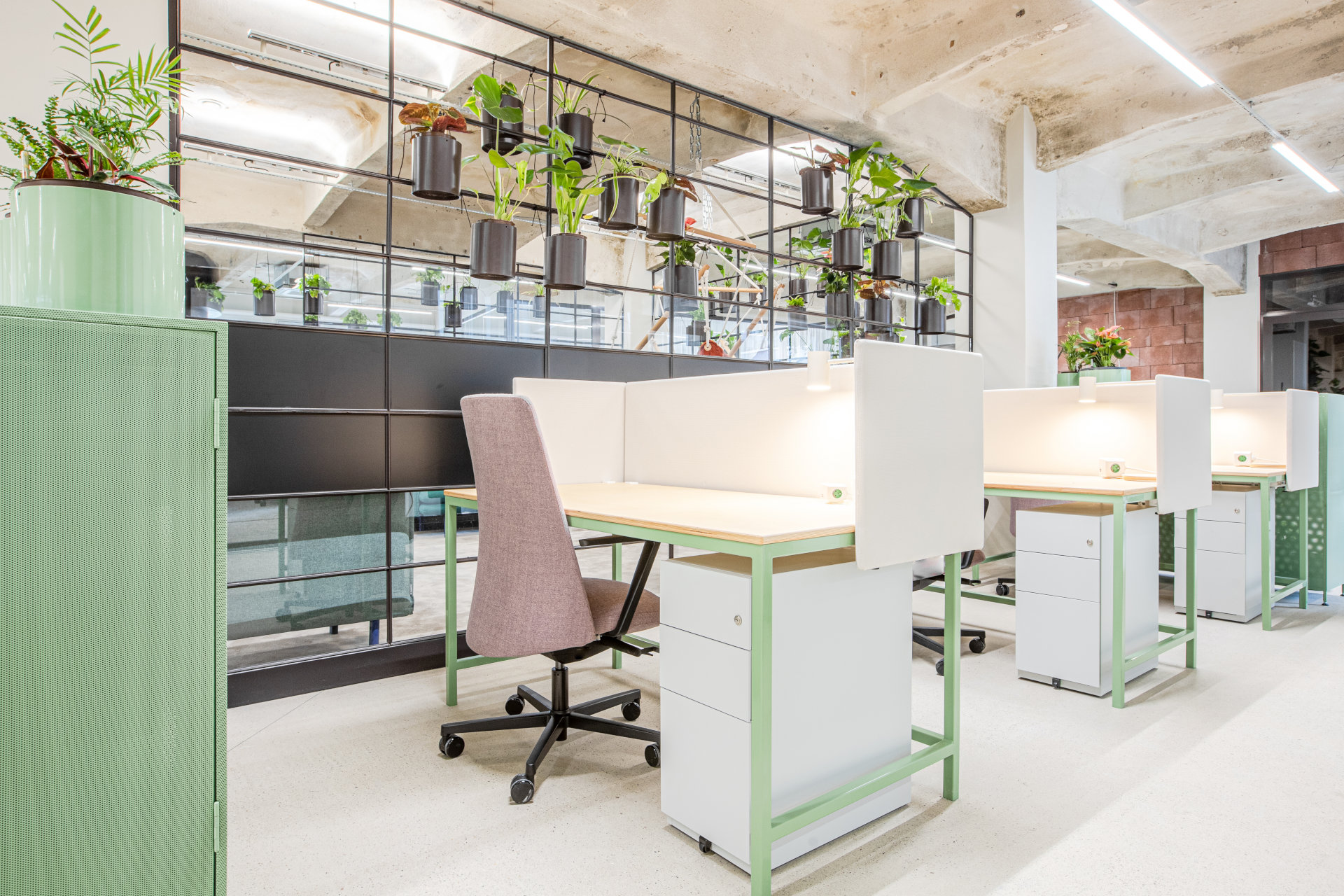 AQUARIUM
Looking for a refuge from all the hustle and bustle around?
Hire your own quiet space. A true haven for your ideas and productivity.
advanced amenities
private printer
Telegraph Club membership
24/7 access
A closed office offers you (and possibly your colleagues) perfect privacy. We'll adapt it to your needs so it feels like your own.
Variants:
Aquarium 2.07a
13,6 m², cca 3 persons
CZK 13,500/month
CZK 145,000/year
Aquarium 2.06
21 m², cca 4 persons
CZK 20,000/month
CZK 216,000/year
Aquarium 2.05
36 m², cca 6 persons
CZK 27,500/month
CZK 300,000/year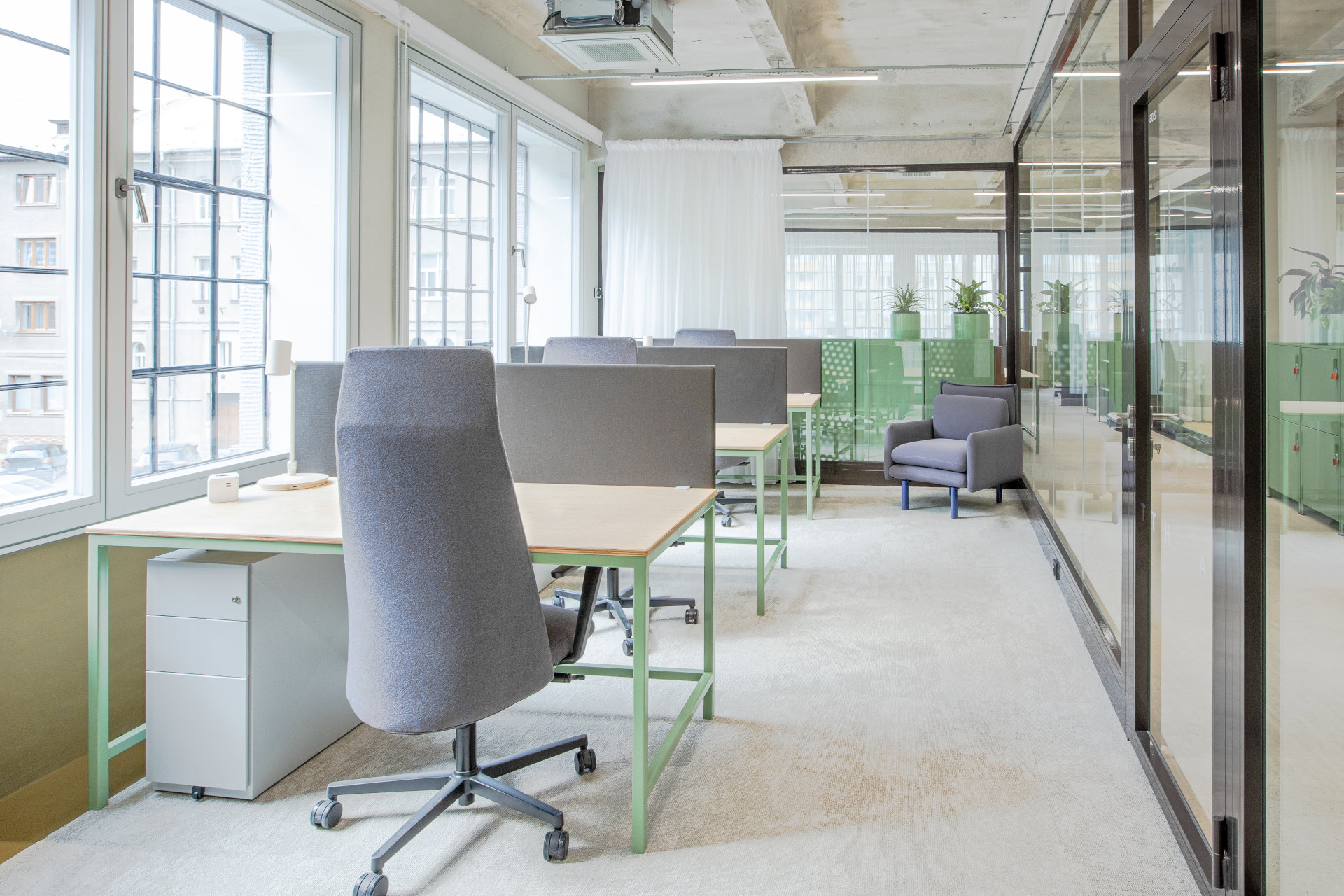 MEETING ROOM
A closed room open to ideas.
Outside, no one knows what the insiders are up to.
basic office supplies
whiteboard
conference speaker
projector
projecting screen
loudspeakers
capacity: 10 people
Book our fully equipped meeting room and it will be 100% at your service. Catering can be ordered on request.
CZK 500-650/hour or CZK 500/3 hours (depending on type of membership)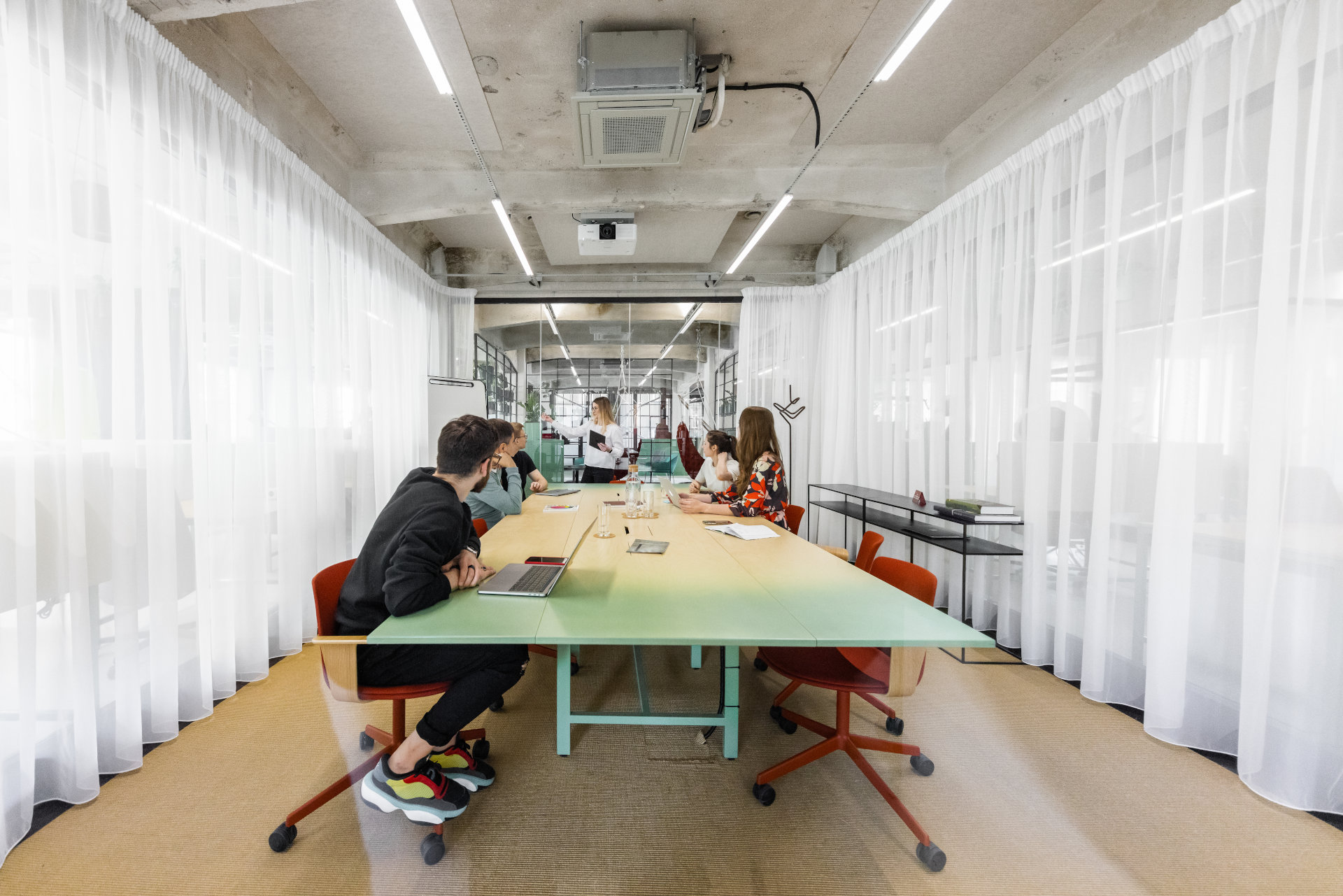 CONFERENCE ROOM
You have a great idea. You want to share it.
Bring your colleagues and partners here.
There's room for everyone. Maybe even in the history books.
3×4 m projection screen
3D sound system for breathtaking presentations
blackout curtains
whiteboard
variable room configurations
presentations, conferences, meetings
capacity up to 50 people
Advance reservation required. We also offer coffee break and other catering options.
Prices start at CZK 1,000/hour (if booked for a whole day).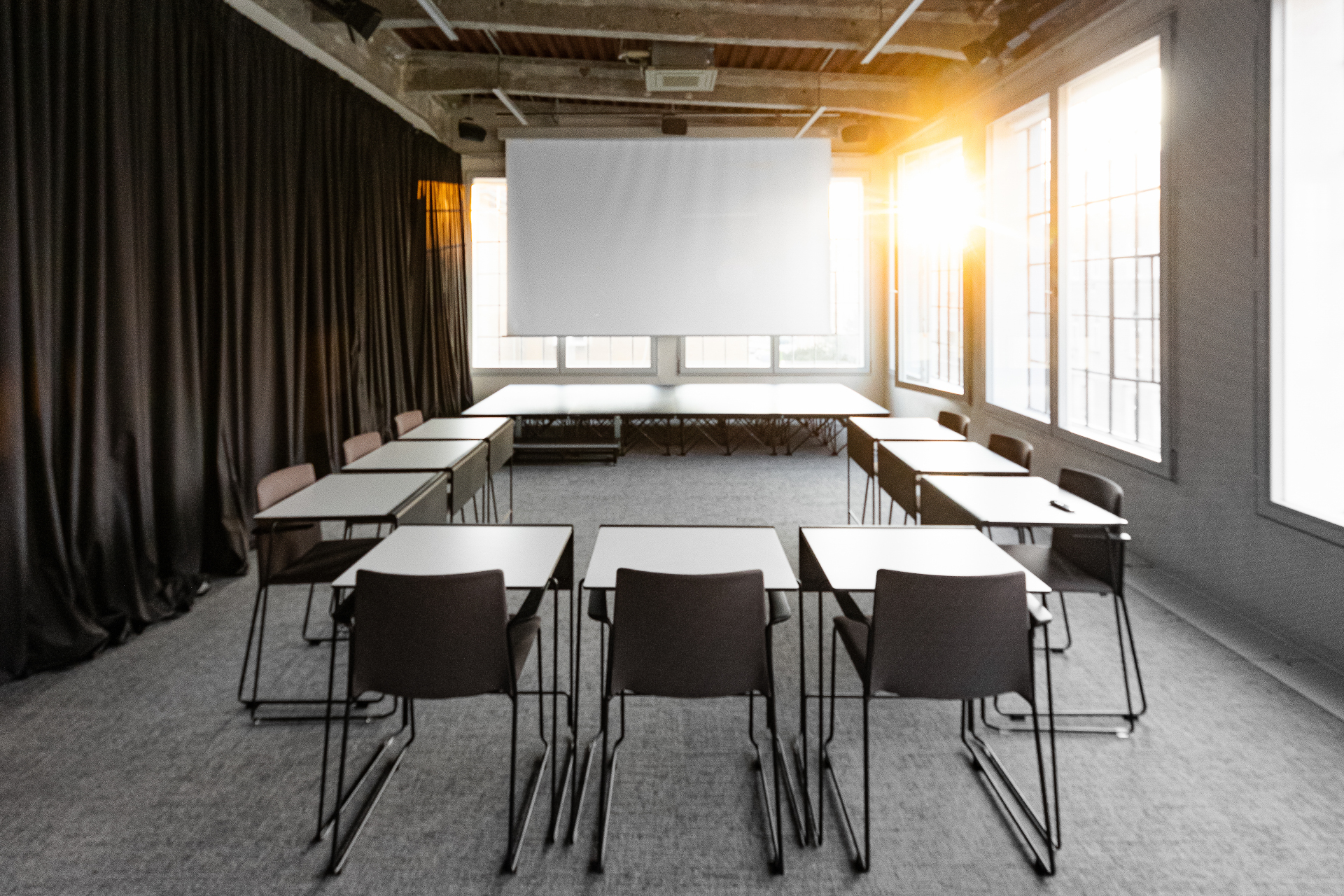 35 work spots 4 separate offices 1 meeting room
1 private zone 2 phone-booths 1 cafe 1 chill-out zone 1 kitchen
7 minutes by tram to Olomouc city centre / 1 minute walk from the train station
Sounds too theoretical?
See how it works in practice.
Start a free one-day trial
RECEPTION
Your point of reference. The place where everything connects and intersects: data, mail, you and us. Book a desk or an entire meeting room. With our Sofie at the desk, you're sure to get a warm and helpful welcome.
SELF-SERVICE KITCHEN
fully equipped for all your needs—especially the vital fuel for 99% of workers: coffee.
ROUND TABLE
perfect for a quick brainstorming session or an unrushed mindfulness exercise over a cup of tea.
CHILL OUT ZONE
with plenty of comfy soft seating to reward you after hard work—which can be done right here, too.
KUPE
you'll never be disturbed when writing, reading or negotiating in our discreet seats.
PHONE BOOTHS
enclosed by soundproof walls that won't betray your secrets.
STAIRCASE
leading directly to the Cafe so you don't have to take the long way around.
MEETING ROOM
This fully-equipped room can accommodate up to ten people—as well as your catering requirements.
How do you operate?
At Telegraph Coworking, everyone is a freelancer.
In the best sense of the word.
You set the rules. And you can bend them. You're the boss.
You can work from home. And here you'll feel at home.
You see competition all around you. And that gets you motivated.
You know every hour counts. That keeps you focussed.
You like to save. Time and money. Get a spot with us and you'll save both.
What we're about?
Your ambitions, our facilities. Or is it the other way around?
We don't run Reception just for fun. So make the most of it!
Relax. Take it easy. That's the motto of our chillout zone.
In our phone booths and private zone, your conversations will never reach the wrong ears.
Climb up those spiral stairs, and recover your energy loss with a discounted cup of coffee!
No need for networking. Relationships develop spontaneously here.
Taking time out is an art. Try visiting our gallery. Entry is free.
How do we operate?
We're happy when you're happy.
That's why we are:
Innovative. We're moving forward. Like your career.
Efficient. It's just work. So let's get it done.
Open. To anyone and anything. Well, just about.
Creative. Always. Never short of ideas.
Community-minded. We don't just share the space. We create it.
All summed up
Services and sums, all in one place.
DAY IN

Start now
CZK 390/day


TOP TEN

Come and see
CZK 3,000/10 days
in 2 months


MONTH PASS

Come and see
CZK 3,500/month


FIX DESK

Come and see
CZK 4,700/month
CZK 51,000/year

AQUARIUM

Come and see
13-36 m²
from CZK 13,500/month
from CZK 145,000/year
reception services
+
+
+
+
+
secure, high-speed Wi-Fi
+
+
+
+
+
self-service kitchen
+
+
+
+
+
basic office supplies
+
+
+
+
+
locker
+
+
+
+
+
Telegraph Club membership
+
+
+
membership in the Telegraph Community (Facebook)
+
+
+
24/7 access (personal code)
+
+
post office box
+
+
office equipment
+
private printer
+
colour/grayscale printing
CZK 2/CZK 1
CZK 2/CZK 1
CZK 2/CZK 1
CZK 1
CZK 1
meeting room (10 persons, booking)
CZK 650/h
CZK 650/h
CZK 650/h
CZK 500/h
CZK 500/3h