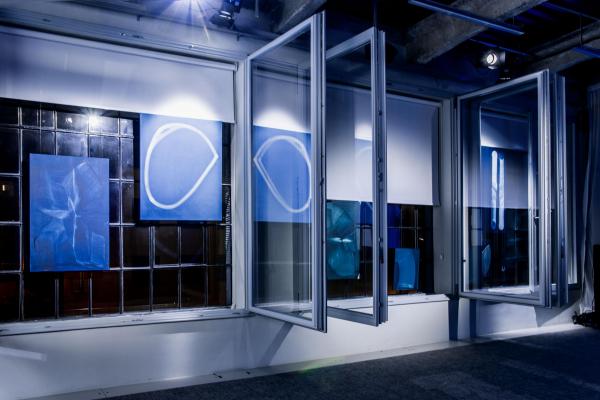 Opening on February 3, 2022, at 6 PM
Telegraph Gallery decided to make a short term art event of visual artist Stanislav Ondruš in space of Telegraph Cinema.  
Stanislav Ondruš (*1995) is a graduate of the bachelor's degree program at Zbyněk Janáček's Graphics Studio at the Faculty of Fine Arts and Music, University of Ostrava. He went on to complete his master's at the Academy of Fine Arts and Design in Bratislava, Slovakia, in the studio of Painting III led by Rastislav Podhorský. Ondruš's work deals with the essence of experiencing the present moment, which he expresses in minimalist language and gestic painting and drawing. His characteristic monochromatic works of art are created by movement. Returning to the same place – home, repeating one and the same mistake or correcting it, copying others, becoming independent, cycling and individualizing one's own path, these are the stimuli that constantly force the artist to create, rethink and express his opinion through the medium of visual art. With the exhibition Out and Closer, Ondruš demonstrates the connection of image and painting principles with the paths of life. 
Curated by Mira Macík