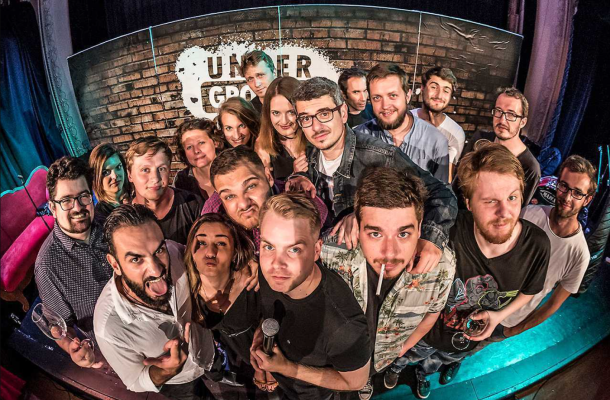 Starting at 19:00
We know their stand-up performances from the Comedy Club, we know them from the show on Stream.cz and they have warmed up in Olomouc several times! Hold on, they like it here. They serve us a good portion of humour, which is sometimes as gentle as a child's bottom, sometimes as sharp as a razor in the Barber Shop. Two hours of the ultimate comedy show, full of humour that will leave no one in the dark. Topics that don't get talked about. It'll be stand-up again, at times raunchy and inaccessible to under-15s. This isn't April Fool's, really.
In the Telegraph with this line-up:
ŠTĚPÁN PÁŤAL, TEREZA BONAVENTUROVÁ and stalwart NIKOLA DŽOKIČ!