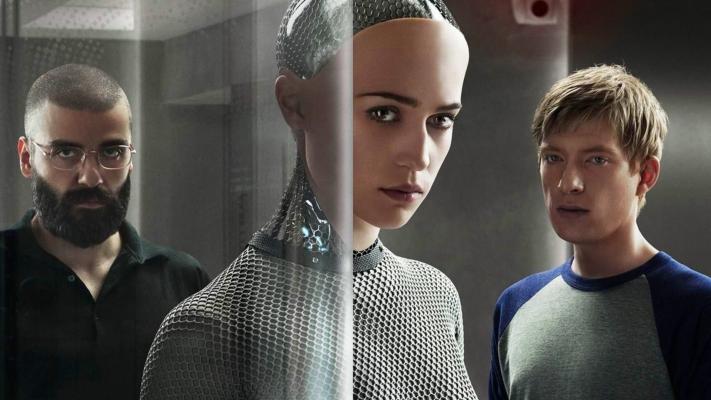 Starting at 21:00
Artificial intelligence writes articles, codes, generates images and video. Now it's made its way into summer cinema.
Caleb (Domhnall Gleeson) was incredibly lucky. In a company competition, he won the top prize, a week's stay at the mountain cabin of his employer, the brilliant scientist Nathan (Oscar Isaac). The moment he jumps out of the helicopter that transported him to the site in the middle of the wilderness, he realizes he's not going to forget this week. But even his wildest imagination couldn't prepare him for what awaits him in a supermodern structure resembling a fallout bunker. Nathan's friendly attitude is enough to banish his initial shyness. But then he meets Ava (Alicia Vikander). For a friendly girl with a beautiful face, only the wires running through her translucent body reveal that she is in fact a unique technological experiment. Caleb has just become a part of it. His task is simply to interact with Ava, which Nathan carefully observes and records, testing the possibilities of artificial intelligence. Can Ava be so "human" that Caleb forgets he is interacting with a robot? Can she awaken any feelings in him? But Caleb grows increasingly interested in the role of guinea pig, especially when, with Ava's help, he discovers that Nathan hasn't told him everything about his research.
Czech subtitles
Drama / Mystery / Sci-Fi
UK, 2014, 108 min
Directed by Alex Garland
In case of inclement weather, the screening will be moved to the cinema room.